Enjoy this winning combination from Eat More, Live Well.
Plant Points 5
Serves 4
Prep 10 mins
Cook 5 mins
Because boring salads have no place on my plate! This winning combo features layers of earthy flavours rounded off with creamy goat's cheese, and will give you a whopping 14g of fibre per portion. It might even have you making a double batch next time round.
2 x 250g pouch of cooked Puy lentils
4 large cooked beetroots, cut into wedges
20 sundried tomato halves, preserved in oil, roughly chopped
Dressing:
2 tbsp balsamic vinegar
1 tsp honey, or sweetener of choice
2 tbsp extra virgin olive oil
sea salt and black pepper, to taste
Toppers:
60g leaves of choice (e.g. spinach, rocket, watercress)
160g goat's cheese, crumbled
60g hazelnuts, roughly chopped
Place the lentils, beetroot and sundried tomatoes into a salad bowl.
Whisk together the dressing ingredients before pouring into the bowl. Mix well and let the ingredients absorb the dressing for at least 5minutes (ideally 30 minutes if you have the time) while you prep the toppers.
Preheat the oven to 220˚C/180˚C fan/gas mark 6.
Place the blanched hazelnuts on to a baking tray and bake for 5minutes until golden. Set aside to cool, then chop roughly.
On a large serving tray, plate the green leaves, followed by the infused salad-bowl mix. Top with goat's cheese and the hazelnuts. Combine before serving – yum!
Hungry for more recipes? Sign up to our foodie email here
---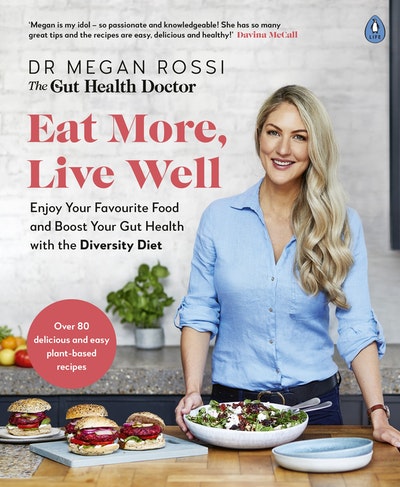 From the bestselling author of Eat Yourself Healthy, over 80 plant-powered recipes and expert advice to diversify your diet, help boost your gut microbiome and support your overall health
Buy now
Buy now
---