Any Ordinary Day honoured in the 64th Walkley Awards for Excellence in Journalism. 
We are thrilled to announce that Leigh Sales has won the Walkley Book Award for Any Ordinary Day. 
Sales previously won Walkley Awards for broadcasting and online interviewing in 2012 and for best radio current affairs reporting in 2005.
Photo credit: John Donegan/1826
In the book Leigh talks intimately with people who've faced the unimaginable, from terrorism to natural disaster to simply being in the wrong place at the wrong time. Expecting broken lives, she instead finds strength, hope, even humour. Leigh brilliantly condenses the cutting-edge research on the way the human brain processes fear and grief, and poses the questions we too often ignore out of awkwardness. Along the way, she offers an unguarded account of her own challenges and what she's learned about coping with life's unexpected blows.
NSW Premier Gladys Berejiklian MP paid tribute to this year's Walkley Award finalists and winners at a gala dinner in Sydney on 28 November 2019.
'In the age of 24/7 media and mass consumption, institutions like the Walkley Awards are more important than ever to remind us of the importance of timely information and the public interest,' Ms Berejiklian said.
'Every nominee has thrived in 2019, bringing their audience something unique. The words you wrote, story you presented or photographs you captured have been powerful to the viewer or reader. You have inspired, entertained and informed.'
The Walkley Awards for Excellence in Journalism are presented annually in Australia to recognise and reward the best in the craft. Finalists are selected by eminent journalists and photographers and overall winners judged by the Walkley Judging Board. 
Read the full list of winners here. 
---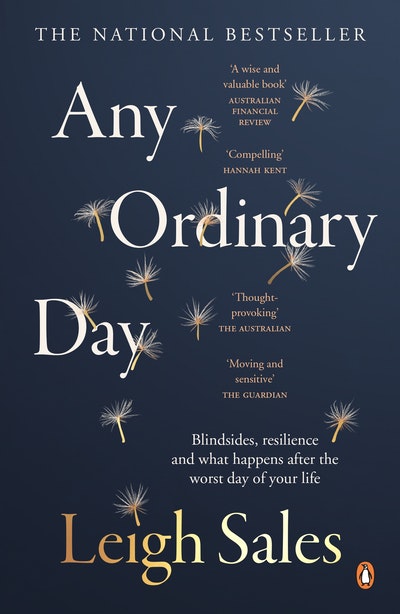 The day that turns a life upside down usually starts like any other, but what happens the day after? Dual Walkley Award-winner Leigh Sales investigates how ordinary people endure the unthinkable.
Buy now
Buy now
---