From World of Wanderlust, Brooke Saward offers tips for travelling alone.
Solo travel isn't easy. There are the long train journeys, trying to squeeze yourself and your suitcase into an airport toilet cubicle and the unashamedly shameful 'dinner for one, please.' Though they do say nothing worth doing comes easy! Solo travel is challenging, but challenges bring rewards. And I can assure you, there is nothing more rewarding in life than learning to love time on your own, listening to your thoughts and manifesting ideas you never thought you were capable of. Travelling the world is undeniably the best education you can give yourself, and the opportunities once you hit the road are endless. To enjoy solo travel, you just have to remember a few things.
Be open but mindful.
It's one thing to say 'go out there and try everything offered to you' when there's a lot that could go wrong! It's important to be realistic and safe.
Say YES to things you wouldn't normally do.
The most important thing to do when travelling solo is to keep busy and the best way to keep yourself busy is to try new things! This will not only lead to conquering your fears, but will also give you great stories to take home. Step outside your comfort zone, try new things, say YES.
Introduce yourself to strangers.
Some of the most interesting people I have met have been in the most random locations (right now I'm thinking of the guy I met at the laundromat in Berlin – so strangely wonderful). But if you don't spark up a conversation and be friendly to people, how can you expect them to be friendly back? Be brave, be bold, smile and talk to people.
Fill your music library and take time for yourself.
Sometimes you just don't want to listen or talk to anyone… not even yourself. Before you depart on your trip, be sure to fill your music library with different tunes for different moods – slow acoustic for the long train journeys, crazy beats for those morning runs, fun upbeat pop for those times you need to shake a bad mood.
Carpe diem.
Use every second of daylight for adventure and take the evenings to update the world on your whereabouts, or follow news and events. Stay in the moment wherever possible (it is always possible).
---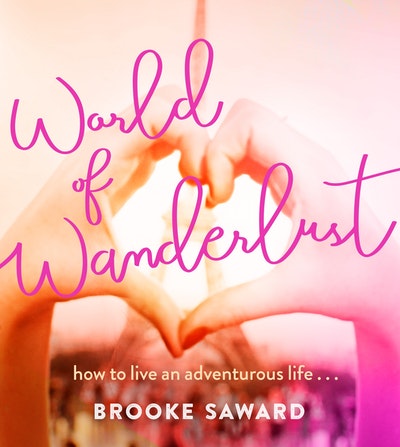 Full of beautiful photographs that will ignite the imagination and featuring enduring favourites like Paris, New York, and London, this is the book that will inspire you to make every day an adventure.
Buy now
Buy now
---