Brooke Saward reveals nine traveller types, and tips to deal with them.
World of Wanderlust is a book designed to inspire you to make every day an adventure. At its best, travel can unlock unforgettable experiences, and open your mind to new ways of thinking. But what if your travel companion doesn't see the world as you do? Professional traveller Brooke Saward has travelled with all sorts. Here she offers up the pros and cons of nine types of travelling companions, and associated coping mechanisms.
Ultra-enthusiastic
They start counting down more than 100 days out, have their bags packed at least a week before fly-out day, and are bouncing off the walls of an otherwise boring airport as they go to board their first flight. They're a great replacement for an alarm clock as they'll always be raring to go at first light, just don't travel with them for more than a couple of weeks or your eyes might be drooping towards your chin.
How to deal: wear them out by encouraging them to squeeze in a run (solo) before you meet them for breakfast each day.
Debbie downers
They probably never wanted to go on this trip and they'll let you know that on a daily basis. They're not excited about the Eiffel Tower because 'What is its function, anyway?' and they couldn't care less about the world's best icecream available in a quadzillion flavour combinations. The only thing they're excited about is home time and, until then, you've gotta spend a double dose of energy trying to pull them through the trip.
How to deal: run away, pronto. You picked the wrong travel buddy.
Full nomad
You can spot a full nomad a mile away, looking enviously chilled out, laid back, maybe even with a cockatoo on their shoulder. They prefer bare feet, salt in their hair and sun-soaked skin.
How to deal: let yourself fall under the nomadic spell! Some of your best travel memories will be made barefoot, salty-haired and carefree.
Uneducated and unconcerned
Perhaps my favourite kind of traveller – until day two. It all starts out as a bit of a novelty as you find yourself explaining the history, culture, architecture and other relevant facts of a new city to your uneducated and unconcerned counterpart. Then by day two you're tired of answering questions and acting like a tour guide.
How to deal: buy them a relevant city guide before your trip and ensure they read it on the plane.
Ultra -organised
The ultra-organised traveller has cut down a forest in order to print all the printables prior to your trip. This kind of traveller is great if you're not interested in doing any of the planning, but if you have any specific interests that vary from theirs, don't expect them to be catered for.
How to deal: encourage spontaneity and, in the worst case, be prepared to make a run for it!
History buff (aka the know-it-all)
On the other side of the scale you have the know-it-alls, who just so happen to know it all (even when they don't). They're eager to play tour guide and tell anyone who will listen how much they know, so be sure to pack some headphones for
when you're ready to tune out (zzz).
How to deal: if the headphones don't go over well, claim you read differently in a guidebook on the way over and get them to doubt their knowledge… even if it's just for kicks.
The reminiscer
The reminiscer is a great travel buddy while abroad and even greater when you return home. They're the ones who remember all the fine details, from the name of those delicious Portuguese tarts to what happened after you drank straight vodka in Russia to prove to the bar tender that foreigners aren't any weaker than locals.
How to deal: you have no worries here! Come one, come all!
Bad-arse budgeter
These guys know their stuff. They've spent hours, days, weeks, even, researching how to save a buck. They know the discount days, they keep a daily logbook of how much they've spent, and they'll be the last person to splurge on an experience not already factored into their budget.
How to deal: don't get too caught up in money matters while abroad, make your trip count!
High-fliers
The high-fliers seem to have it all… they know all the ins and outs of frequent flyer programs and can swing an upgrade with the fluttering of eyelids.
How to deal: befriend a high-flier on the plane or in the airport and you'll score free access to the business lounge. Oh yeah!
---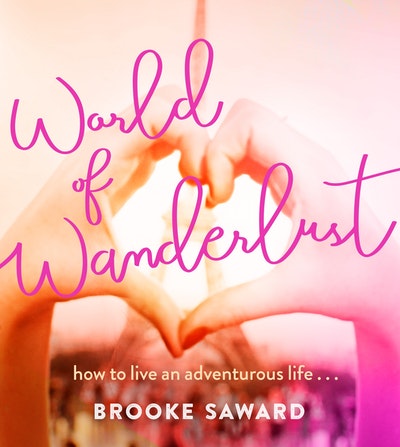 Full of beautiful photographs that will ignite the imagination and featuring enduring favourites like Paris, New York, and London, this is the book that will inspire you to make every day an adventure.
Buy now
Buy now
---