In transit with World of Wanderlust author and blogger Brooke Saward.
Have you ever wondered what it's like to be a blogger? To be invited to destinations with your expenses paid, and to be on planes and in airports more than you are at home? What are the realities of the job? And just how much work goes into creating one of the world's most-read travel blogs? Here, World of Wanderlust author Brooke Saward reveals how she spends time in transit.
5:00am: Alarm clock begins its deafening call. Snooze is out of the question as I have a plane to catch – eeeep!
5:05am: Shower to wake up.
5:15am: Breakfast and quick email check. Having clients around the globe means being on emails as long as you are awake. Write back to time-sensitive emails, mark important emails, delete unimportant emails, quick check of website + socials. Hey Twitter!
5:45am: Pack last-minute items in my suitcase: toothbrush, laptop, phone, chargers, skincare regime for the long-haul journey, mascara and concealer for those baggy jetlag eyes.
5:55am: Leave for airport. I have already checked in online to save time at the airport – whether or not it actually saves time is still in question.
6:15am: Arrive at airport. Drop bags and make my way through security at ninja speed. I already know which of my shoes and jewellery beep at security, not to wear a hat, not to carry canned deodorant, etc. Grin at myself for having security down to a fine art and step through with a spring in my step.
6:30am: Flight boards. I consider sleeping for a second and then reconsider all the emails I need to draft before landing in Melbourne – ugh emails!
7:00am: Flight departs.
8:00am: Land in Melbourne. Race to collect bags, re-check-in bags, grab new tickets, make my way through International Departures and security round two.
8:45am: Security and departures are busy today! Walk a brisk pace to the Air New Zealand Lounge. Stop and see my book on the shelves as I race past the airport shops. Smile. Snapchat.
9:00am: Arrive in the airport lounge and get to work on important emails. New campaigns are in the planning stages, old campaigns are wrapping up, I need to schedule a handful of blog posts and edit my new video for YouTube. Airport hours are never long enough, and roll around quickly as a blogger! There's always plenty to do online, and when you can't explore (or be side-tracked) this is the best place to catch up.
11:50am: Flight departs for Auckland. After catching up with most emails I allow myself the flight to watch a couple of TV shows whilst simultaneously editing photos from my last campaign (ever the multi-tasker)!
5:25pm: Land in Auckland with two-hour time difference. Airline food has never excited me so I race to the lounge ready to pounce on the first carb-heavy meal I can get my hands on.
7:00pm: Still snacking on lounge food. The cheese and crackers is always a safe option, but there are smoothies and coffee and desserts – so many choices that I grab one of everything. Meanwhile, I've been making the most of free Wi-Fi and finishing off all online jobs before the long-haul flight to Vancouver. Answering emails, uploading and scheduling blogs, finishing uploading my latest video, checking socials and chatting to readers in comments.
7:10pm: Time to board! Ever the enthusiastic flier, I race to be the first on-board and get comfy in my chair before we take off. I guzzle two glasses of water as soon as I board and prepare myself with two more bottles of H20 – the secret to long-haul flights is to keep hydrated (and comfy pants).
The 13-hour flight begins to my next adventure in Vancouver, Canada!
---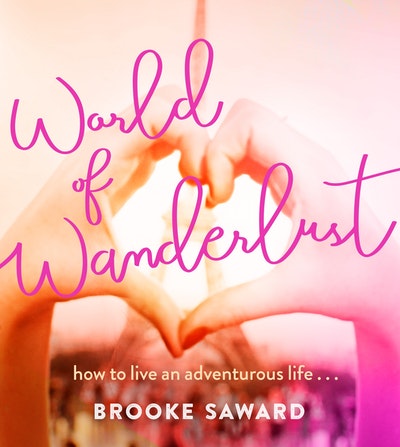 Full of beautiful photographs that will ignite the imagination and featuring enduring favourites like Paris, New York, and London, this is the book that will inspire you to make every day an adventure.
Buy now
Buy now
---