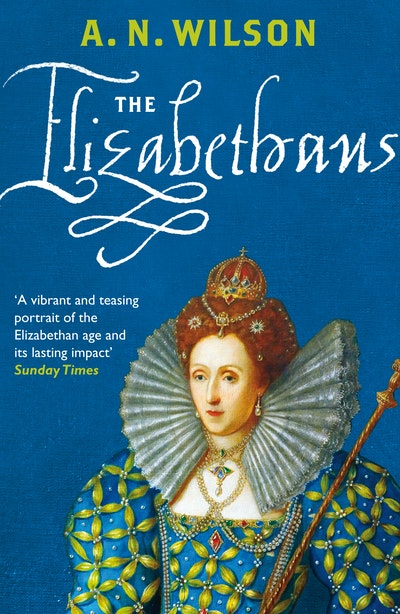 Published:

1 November 2011

ISBN:

9781409038276

Imprint:

Cornerstone Digital

Format:

EBook

Pages:

464
The Elizabethans
---
---
---
A vibrant and panoramic sweep of the Elizabethan Age by the acclaimed master-historian A.N. Wilson.
England under Elizabeth I.
A time of war and plague, politics and rebellion, personal heroism and religious fanaticism. When if you were born poor you stayed poor, and the thumbscrews and the rack could be the grim prelude to the executioner's block.
But it was also an age that encouraged literary genius, global exploration, and timeless beauty. When the lowly privateer Francis Drake circumnavigated the globe with no reliable navigational instruments and only a drunken, mutinous crew for company. When the Queen's favourite, the wealthy and handsome Robert Dudley, was widely suspected of having killed his wife. And when only the machinations of ruthless intriguers like William Cecil and Francis Walsingham prevented Elizabeth's kingdom from descending into anarchy and political chaos.
The Elizabethans is a panoramic, exhilarating depiction of an intensely colourful period by master-historian, A N Wilson. This is what life under Elizabeth I was really like.
Published:

1 November 2011

ISBN:

9781409038276

Imprint:

Cornerstone Digital

Format:

EBook

Pages:

464
Praise for The Elizabethans
With The Elizabethans, AN Wilson returns to his winning formula.

Evening Standard
The England Wilson describes is one of perennial fascination to readers of both history and fiction ... for those who are content to revisit some well-known scenes, and encounter some surprises, there is much to treasure.

Financial Times
There is no doubt about the overall power of the pictures he draws. Particularly when he is considering the great literary figures - Sidney, Spencer, Marlowe, Shakespeare - there is genuine excitement and empathy.

Literary Review
Hot on the heels of The Victorians ... His witty conversational style and eye for period detail bring the brilliance and spectacle of the Elizabethan age vividly to life.

Sunday Express
a compulsive read.

Country Life
He looks through the eyes of some of the most colourful and celebrated characters in English history and culture . . . Readers will take delight.

Spectator
A fitting monument to an expansive epoch.

Telegraph
There is much to treasure.

Philippa Gregory
AN Wilson's one-volume history captures the heady turmoil of a flourishing era, laying doting emphasis on the titanic charisma of the Virgin Queen herself.

Sunday Telegraph