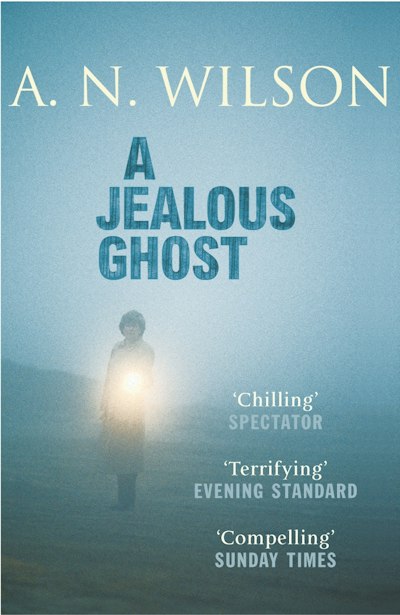 Published:

27 June 2011

ISBN:

9781446493021

Imprint:

Cornerstone Digital

Format:

EBook

Pages:

192
A Jealous Ghost
---
---
---
'A must for James admirers and everyone else who appreciates fine writing and an original story' Ruth Rendell, Guardian
There is something rather disquieting about Sallie Declan, a young American in London, and it is not just her obsession with Henry James's The Turn of the Screw, the subject of her PhD thesis.
There is her decision, almost casually taken, to leave her studies for a temporary job as a nanny in a large country house. She seems to display astonishing naivety as she build a fantasy about her emotional future there. Surely she can see it is all delusion?
But a progressively darker reality unfolds as we are led inexorably towards a terrible and shocking climax.
Published:

27 June 2011

ISBN:

9781446493021

Imprint:

Cornerstone Digital

Format:

EBook

Pages:

192
Praise for A Jealous Ghost
'A must for James admirers and everyone else who appreciates fine writing and an original story'

Ruth Rendell, Guardian
'Chilling... Once you have read A Jealous Ghost, I'm afraid you won't be able to get it out of your head. Ever? Quite possibly'

Susan Hill, Spectator
'Irresistibly readable and, finally, terrifying. Wilson turns the screw in masterly fashion'

John Sutherland, Evening Standard
'Gruesomely entertaining ... intellectually fascinating'

Daily Mail
'A tragi-comedy of elegant and unrelieved blackness'

Sunday Telegraph
'Erudite and compelling... Genuinely hard to put down'

Sunday Times
'Wilson has always been a brilliant storyteller, who ­- unlike many of his no less famous contemporaries - is incapable of ever writing a boring line... Masterly... Always enthralling... Here is a book one races through, so eager is one to know what happens next... In [Wilson's] hands, as in James's, each turn of the screw succeeds in intensifying the reader's unease'

Francis King, Literary Review
A convincing, compelling and icy reworking of Henry James's The Turn of the Screw, in which Sallie, an American girl obsessed by the subject of her PhD thesis, quits university to take on the job of temporary nanny in an English country house. Sallie is so manipulated by words, so deluded by her own emotional fantasies that she interferes with James's original narrative and screws it into terrifying reality.

Beryl Bainbridge, Books of the Year, Observer