Take your reading group into the dark, gothic heart of rural Australia.
Readers have been raving about this unforgettable literary debut. 'This is a novel about inherited violence and redemption packaged as a cracking psychological thriller,' said J. P. Pomare, author of Call Me Evie. 'Intense, intricate, emotionally devastating. This is proper Australian gothica,' writes Liam Pieper, author of Sweetness and Light. Find out for yourself, choose The Silent Listener for your next book club gathering.
Discussion points and questions:

How did George die?

From the beginning, Shepherd was convinced that Joy had killed George. Was it a good idea to pursue her the way he did? What did he think in the end?
Was the revenge Joy and Ruth exacted on their father sufficient? Or too much? What would you have done in their situation?
Why was George the person he was?
Did you like or admire young Joy? What about adult Joy?
Did Joy deserve what happened to her in the end? Why or why not?
Joy has a rare form of synaesthesia, which is why she sees some words as images. How was this important in the novel?
Who was responsible for what happened to Wendy?
How much responsibility does Gwen have to take for what went on in the Hendersons' house? And what do you think happened to her?
Did the Felicities ever talk to George about what he was doing?
Whose side are you on: Robert Larsen or Barbara Larsen?
Is Miss Boyle a good person?
What motivates Vicki? And should she have gone looking through old medical records, and given them to Shepherd?
Is there a difference between what is morally right and what is legally right? How did this come into play in the novel?
Are today's attitudes to family violence different to those of the 1940s, 1960s and 1980s? Is there less family violence these days? What are the long-term ramifications of physical and psychological violence perpetrated on children?
---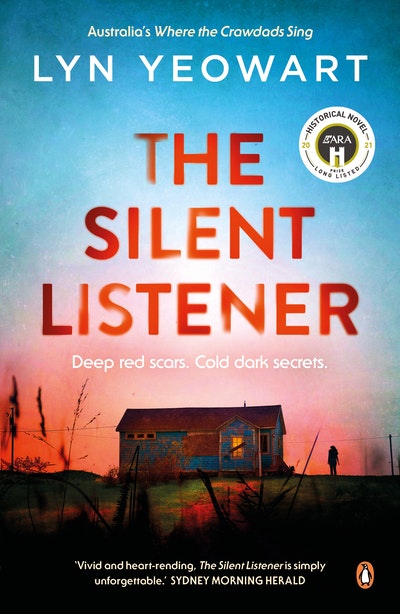 'A wickedly dark debut - haunting and unputdownable.' Christian White, author of The Nowhere Child
Buy now
Buy now
---