Cut loose like an octogenarian with Lisa Ireland's heart-warming romp.
An audacious plan. A lifelong secret. The road trip of a lifetime. And a couple of seniors cutting loose. There's so much to love about Lisa Ireland's The Secret Life of Shirley Sullivan, it's perfect for sharing with your book club. Here are some questions to get you started.
Discussion points and questions:
'Elderly. Is that how the world sees me? A helpless little old lady? If only they knew. I allow myself a small smirk.'  Shirley uses her 'little old lady' persona to her advantage. She understands that people will underestimate her abilities due to her age and she plays on this. Do you think as a society we stereotype people as they age?  If so, what are the consequences of this?
Despite her age, Shirley is depicted as a woman who learns quickly and copes well with modern technology. Do you think this is realistic? Do you know anyone like Shirley?
Even though Shirley acknowledges Sunset Lodge is a good aged-care facility she doesn't think it is suitable for Frank. Is she right? Did she make the right choice when she decided to remove him?
Shirley and her daughter have a fractious relationship. Why do you think Fiona is so hostile towards her mother?
Why do you think Fiona chose an aged-care facility for her father? Do you have any sympathy for her decision?
Shirley takes Frank on the road trip he's always dreamed of. If you had the opportunity to take off in a Kombi where would you go?
Fiona worries about the amount of time Lou spends online and sees her as a social misfit, whereas Shirley sees another side of her granddaughter. When Lou manages to galvanise her online community, The Sherbies, to provide practical aid to her runaway grandparents, Shirley is proud of Lou's popularity and success within the group. Do you think online communities can provide real social benefits? Have you ever had an online association that has evolved into a real-life friendship?
When Shirley meets Rita, her world opens up. Her friendship with Rita and their subsequent love affair allows Shirley to become her authentic self. Given this, why does Shirley stay with Frank, especially once Fiona leaves home? Do you think she made the right decision?
Rita is completely comfortable in her own skin and makes no apology for her sexuality, but she is forced to keep her relationship with Shirley a secret. Shirley's inability to fully commit eventually causes friction in their relationship. Why does Rita stay?
What do you think happens after the end of the novel?
---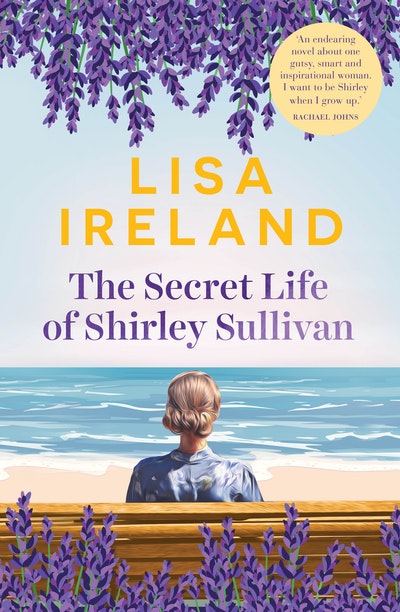 The Secret Life of Shirley Sullivan is a charming, nostalgic and heartwarming story for women of any age – and it all begins when 79-year-old Shirley kidnaps her husband from his nursing home for one final adventure . . .
Buy now
Buy now
---