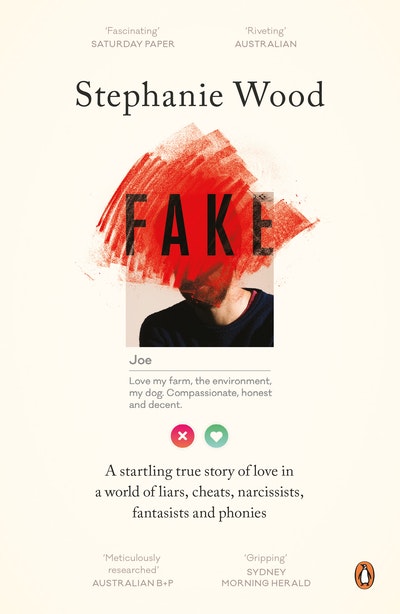 Fake
Aren't we all just a little bit afraid that we, or someone we care about, will be duped in love or friendship?
A powerful, richly layered investigative story for our times, drawing on the personal stories of the author and other women who have been drawn into relationships based on duplicity and false hope.
Read more
Article
Fake book club notes
Pick a fascinating non-fiction book for book club this month. Fake is a startling true story of love in a world of liars, cheats, narcissists, fantasists and phonies.
Article
Heartfaker
Stephanie Wood explores the pitfalls of love in an age of fakery.
Article
Stephanie Wood Q&A
The award-winning long-form features writer reveals the confronting and cathartic aspects of writing Fake.