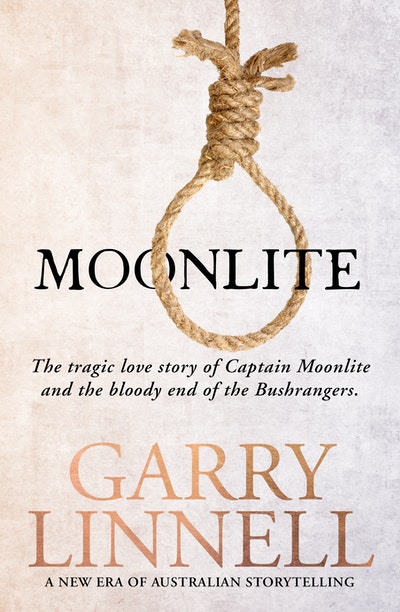 Moonlite
A gay bushranger with a love of poetry and guns. A grotesque hangman with a passion for flowers and gardening.A broken young man desperate for love and respect. These men – two of them lovers – are about to bring the era ofAustralia's outlaws to a torrid and bloody climax. Moonlite is the true and epic story of George Scott, an Irish-bornpreacher who becomes, along with Ned Kelly, one of the nation's most notorious and celebrated criminals.
Read more
Article
Article
Tall stories
Garry Linnell reveals how a childhood fascination led to his exploration of the life, and love, of an oft-forgotten bushranger.
Article
Buckley's and none
Garry Linnell uncovers the incredible true story of a mythical Australian figure.