Learn about the five love languages from We Love Love by Laura Byrne and Brittany Hockley.
Do you love love?
Laura Byrne and Brittany Hockley sure do! In their new book, We Love Love, the creators of the hit podcast Life Uncut dive into all things related to modern romance. From setting boundaries to dealing with ghosts, the book is a full A to Z guide for anyone who's looking for a bit of guidance when it comes to their love life.
While it's impossible to say what the most helpful part of the book is – there is something for everyone, after all – there is one chapter, in particular, that might change the way you think about relationships for good: Love Languages.
What are love languages?
The concept of love languages was first thought up by Gary Chapman, a Christian pastor and marriage counsellor, in 1992. As explained by Brittany, 'the premise of love languages is basically that different people show and receive love in different ways depending on their different personality traits.' By understanding your own love language, as well as your partner's, you can better know what you need in a relationship and how you can best support your partner.
While there are tons of tests and quizzes online to help you figure out what your love language is, these descriptoins of each love language are a great place to start.
The five love languages
1. Words of affirmation 
Do you like to be in constant contact with your partner throughout the day – messaging, chatting on social media, etc.? Is it important to you that your partner often tells you that they love you, encourages or compliments you? Then it sounds like your primary love language is words of affirmation.

2. Acts of service 
Some people believe that actions speak louder than words, and if this rings true for you – if, for example, it matters to you that your partner does things that make your life easier, such as picking up your dry cleaning or making dinner for you when you're stressed – then your love language is likely to be acts of service.

3. Quality time 
Do you feel the most valued, secure and happy in your relationship when you are spending time with your partner? And not just eating dinner in front of the TV together or bickering in the car on the way home from IKEA, but occasions when you're fully attuned to one another, listening, making eye contact, and deeply appreciating each other's presence? If so, then it probably won't 157 love languages come as a shock to find out that your love language is quality time. This one ranks highly for a lot of people.

4. Gifts
This is pretty straightforward: you feel loved when people give you 'visual symbols of love', as Chapman calls them. These visual symbols don't have to be expensive or flashy – it's all about the meaning of the item, and the thought that went into its selection. How does the gift make you feel? What does the gift represent about your relationship.

5. Physical touch 
Holding hands, kissing, cuddling and sex are all forms of physical affection, and people with this as their love language value these gestures highly.
Think you know your love language and wondering what to do next? Check out We Love Love for more advice.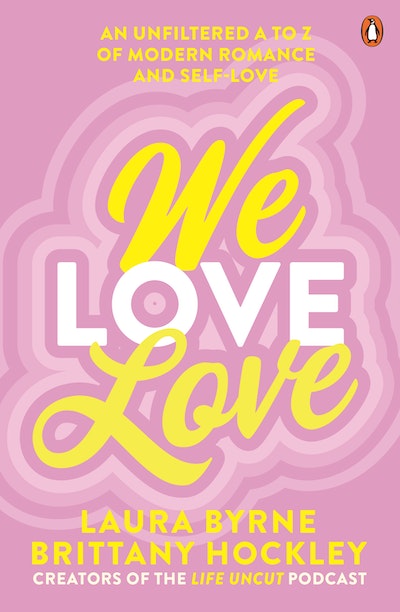 We Love Love
'Raw and unfiltered, we present to you our ultimate and alphabetical guide to life, love and self!' – Laura and Britt, creators of the hit podcast Life Uncut
Read more