When did James Patterson start writing? It might be earlier than you expect. At the mere age of eighteen, he began scribbling down short stories and the rest is history.
Today, James Patterson is one of the world's best-selling authors. But he didn't always fancy himself a writer.
Growing up, Patterson's friends assumed he'd become a doctor or lawyer, but his real passion lay in basketball. As he got older, however, the author became an avid reader which inspired him to write his own stories.
According to his new memoir, James Patterson: The Stories of My Life one summer job set him on the path to becoming the renowned author he is today. During the quiet moments at work, he began picking up books, and the rest is history. At the mere age of eighteen, the writing bug bit Patterson, and ever since then, he's been addicted to putting pen to paper.
This preview from the book provides insight into Patterson's career and shares how he got his start as one of the world's most successful authors.
If this snippet sparks your interest, there's a whole lot more in the memoir, which is somehow just as engrossing as Patterson's crime thrillers.
The beginning of James Patterson's career, according to his memoir
My writing career unofficially began at McLean Hospital, the psychiatric affiliate of Harvard Medical School in Belmont, Massachusetts. It was the summer of 1965 and I was eighteen. Fresh out of high school. I needed a job, any job, and McLean was hiring. I spent a good part of the next five years at this mental hospital. That's where everything changed about how I saw the world and probably how I saw myself.
I was a psych aide. I think I was hired because I have empathy for people. You'll be the judge of that. The heart of the job was to talk to patients and, more important, to listen to them. Occasionally, patients tried to hurt themselves. My job was to try and stop that from happening. In addition to my usual daytime shift, I worked two or three overnight shifts a week, from eleven p.m. until seven in the morning. Most nights I just had to watch people sleep. Which isn't that easy.
During the time I worked at McLean Hospital, I read everything (except bestsellers, God forbid) I could get my hands on. Then I started scribbling my own short stories, hundreds of them. That was the beginning of the end. I was now officially an addict. I wanted to write the kind of novel that was read and reread so many times the binding broke and the book literally fell apart, pages scattered in the wind. 
I'm still working on that one. 
More interesting facts about James Patterson
He took a required writing course at university, and the professor advised him to stay away from fiction.
He's only ever attended one book signing as a guest; you can find out why in the book.
He once wrote a novella called The Murder of Stephen King, which never got published due to requests from King's publishers. Nevertheless, he is still a Stephen King fan.
Want more? Read an extract from James Patterson: The Stories of My Life here.
Love James Patterson's books? Sign up to our Patterson Newsletter here.
---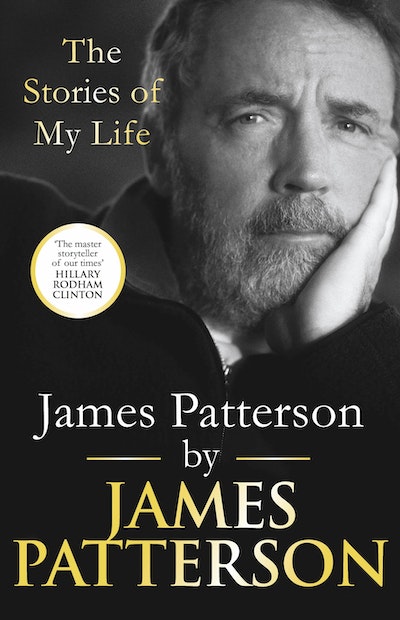 The official autobiography of James Patterson, where he tells the story of his life and his journey to becoming one of the bestselling writers of all time.
Buy now
Buy now
---