Have a big decision to make? Don't know which direction to go in your life? Now might be the perfect opportunity to tap in to your inner knowing.
In his new book, Three Minutes with Spirit, Australia's number one medium on TikTok, Cael O'Donnell, guides readers on the path to spirituality with helpful advice and exercises. While just one of several sprinkled throughout the book, this exercise for tapping into your inner knowing is something we could all use from time to time.
The Meaning of 'Inner Knowing'
'An inner knowing is an unshakable conviction that a particular pursuit, decision, choice or path is the one worthy of action,' O'Donnell explains. 'It is a deep feeling that, despite the opinions and input of others, only one option feels worthy of deep consideration.'
'You might get glimpses of your higher self's input when you catch yourself saying things like "I just knew this was the right thing to do."'
But how do you call on this inner knowing before making a decision?
According to O'Donnell, it's all about practice. 'Over time, your trust in your higher self will expand and come to you more naturally.'
Want to give it a try? Practice tapping into your inner knowing with this exercise from Three Minutes with Spirit.
Exercise: How to tap into your inner knowing
To tap into your inner knowing, ask your higher self out loud to reveal itself to you through resolute conviction about something – perhaps a specific decision you have to make. Make it time-specific and give your higher self at least five days to make things clear to you. Throughout this time, make an effort to check in with yourself about how you feel about the decision. This could be by spending three minutes a day writing in your journal. Ask yourself where you feel you're holding the decision. Your head? Your heart? Your gut? Do you feel that you should or should not do X, Y or Z? By the end of the five days, your higher self will have made every effort to show you which path to follow.
To connect with your inner knowing further, check out the book for more exercises like these, as well as much more wisdom from the TikTok medium.
---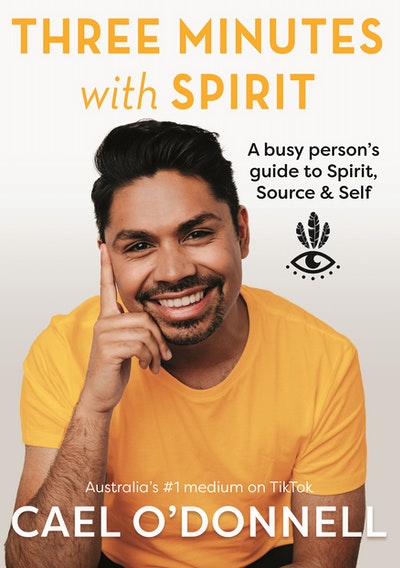 An accessible and practical guide to sprinkling more spirituality through your life, no matter how busy you are.
Buy now
Buy now
---