Startling figures from Mary Ann Sieghart revealing the unseen bias at work in our everyday lives.
This is a book that will make you angry, it will make you shake your head in disbelief. But it will also inspire you. In the words of Julia Gillard, 'The Authority Gap [by] Mary Ann Sieghart combines an absorbing review of the contemporary evidence on the systematic undervaluing of women with some powerful new insights. Whether you know a little or a lot about sexism and misogyny, there is much to learn from this book, including some very practical tips on creating change that you can implement the minute after you turn the last page.'
The book includes new, original research and interviews with pioneering women including Baroness Hale, Mary Beard and Caitlin Moran. Here we dive into some of the shocking stats:
According to findings from the Woman Interrupted app, which detects when a female voice is spoken over by a man, this happens 1.67 times a minute in the UK, 1.43 times a minute in the US, and a whopping 8.28 times in Pakistan, 7.22 times in Nigeria and 6.66 times in Malaysia.
An experiment with forest-users in Indonesia, Peru and Tanzania found that including at least 50 per cent women in the decision-making groups led to more trees being conserved and to payments being distributed more equitably.
Researchers in Australia found that women do ask for a pay rise just as often as men. They are just not given it. Women are often punished for being as assertive as men. They don't get the pay rise, the promotion or the job, even if they ask for it. And this is because women, unlike men, are rewarded for being likeable.
70 per cent of men rate men more highly for achieving the same goals as women, rising to 75 per cent for men in senior positions.
A woman applicant is 30 per cent less likely to be called for a job interview than an identically qualified man.
Male students consistently rate other male students as cleverer than better-performing female ones.
Men are four times more likely to read a book by a man than by a woman. Women read books by both genders roughly equally.
The odds of recommending a woman rather than a man for a job are 38% lower if the job requires serious intelligence.
High-achieving men applying for jobs are called for interview nearly twice as often as high-achieving women.
Male hirers are more than five times more likely to say they don't want to work with a woman who tries to negotiate on pay than with a man who does.
---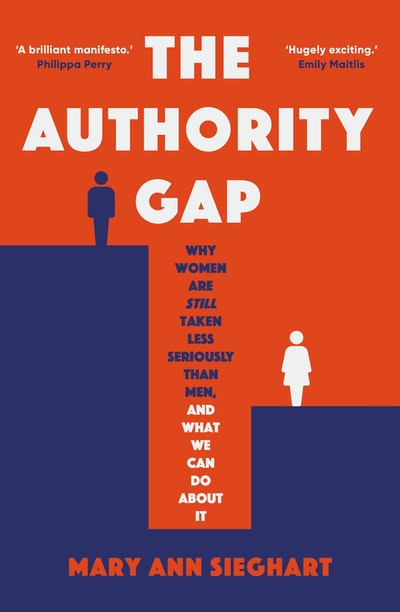 Based on new, original research and interviews with pioneering women including Baroness Hale, Mary Beard and Caitlin Moran, this is a fresh feminist take on how to address and counteract systemic sexism, perfect for fans of Invisible Women.
Buy now
Buy now
---