In Financially Literate Youth, Marlies and Jai Hobbs offer practical advice for managing your finances.
No matter what your income is, keeping track of your expenses is a critical life skill. So how much of your income should ideally be going where when it comes to budgeting and expenses? Let's have a look at some percentages that can help you understand how you're tracking in terms of incomings, outgoings, essential expenses and savings.
THE 50/30/20 RULE
First made popular by US Senator Elizabeth Warren, the 50/30/201 rule is a simple way to look at budgeting and ensure you have enough money to handle necessary expenses, while still setting aside savings for emergencies. Using this principle, you look at your take-home pay (after tax) then ensure no more than 50 per cent of your income goes to needs (essential for survival), 30 per cent is set aside for wants (not essential for survival), and a further 20 per cent is put aside for savings.
Needs – 50 per cent
Needs are the necessary financial commitments you are required to meet each week or month to live and survive. They are the items that we listed above, including accommodation costs (mortgage and/or rent), electricity, credit card repayments, transport, food, clothing, medicine, etc.
These should account for no more than 50 per cent of your take-home income throughout life, no matter what you earn. 
Wants – 30 per cent
Wants are your variable expenses. They are items like entertainment, dining out, home decor, gifts, designer clothing, sport, travel, etc.
Savings – 20 per cent
This is the money you set aside for a rainy day or to help achieve major life goals, like buying a car or house, travel, etc.
The great thing about the 50/30/20 rule is that it offers a fair bit of wiggle room, but the most important thing is to keep your necessary expenses (needs) at or below 50 per cent. Bear in mind the bulk of your needs will also be taken up with housing, so let's have a closer look to help you understand how much you should dedicate to accommodation.
1. '50/30/20'. Accessed 27 Feb. 2020.
---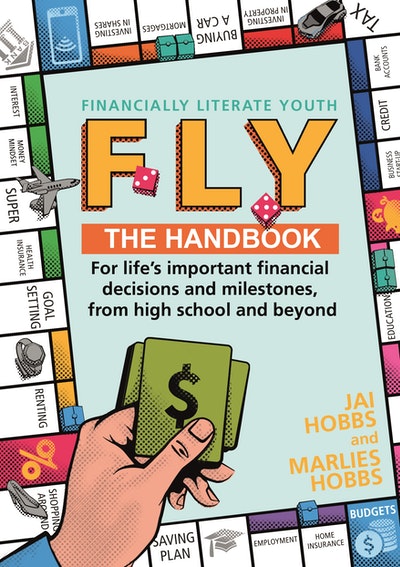 Your go-to reference guide for life's important financial decisions and milestones, from high school and beyond.
Buy now
Buy now
---