Make a date with a book this Valentine's Day.
What could be better than curling up with charming characters and a box of chocolates to celebrate the day of love? To help you choose we asked our authors 'what's the most romantic book you've ever read?' Here's what they had to say...
Persuasion by Jane Austen
The moment where the hero, Wentworth, estranged for many years from the heroine, Anne, lifts her into a carriage, is filled with quiet erotic tension, quite striking for an Austen novel. The way he holds her and the way she responds shows neither of them has forgotten what they once had; it seems. Pure bliss. – Rachel Givney, author of Jane in Love
The Great Gatsby by F Scott Fitzgerald
The Great Gatsby has lingered with me ever since I read it as a twenty-year-old. The settings in New York and Long Island, during the glamorous Jazz Age, were as romantic as the storyline, especially for a reader living in Tasmania. I loved the portrayal of a long-lasting devotion. After reading the novel I became obsessed with F Scott Fitzgerald and read everything he wrote, along with the works of his wife Zelda. I still go back to these works, enjoying the simple yet evocative writing. – Katherine Scholes, author of The Beautiful Mother
Pride and Prejudice by Jane Austen
I know it's a clichéd answer, but I honestly can't go past Jane Austen's Pride and Prejudice. I don't think I will ever tire of this story! A more recent favourite is Rainbow Rowell's Eleanor and Park. This is an achingly beautiful story of teenage love with a surprising and (in my opinion) optimistic end. – Lisa Ireland, author of The Secret Life of Shirley Sullivan
Captain Corelli's Mandolin by Louis de Bernieres
I love this book. As a historical romance, it ticks all the right boxes: a sympathetic heroine, a strong, irresistible hero, emotional tension, a credible plot and a redemptive ending.
Captain Corelli is kind, respectful and quirky. He is mindful of the people whose island he has invaded. He has the Italian army singing opera, he loved Pelegria quietly and then passionately and respects her mind. There's a false reversal at the end of the book when he sees her with a baby and thinks she's moved on but still he comes back to her many years later. – Roxane Dhand, author of The Orphan of Good Hope
The Thorn Birds by Colleen McCullough, The English Patient by Michael Ondaatje and Pride and Prejudice by Jane Austen
I tend to read general fiction and derive my pleasure of romantic storylines from books that have so many more layers than 'romance'. I write books that have many angles, of which one will be a romantic relationship, but it's one of the sum of the parts. I felt it important to qualify this because I never go in search of a romantic read because I want adventure, pace, great characters, big story, big stakes, etc. So, I think perhaps the book that sticks in my mind is The Thorn Birds and all that sexual tension and romantic underpinning between two people who couldn't be together. The reader is constantly torn and that makes it an emotional experience.  There are probably others that I'll pinch myself afterwards for not mentioning e.g. The English Patient or Pride and Prejudice, and so on, but I rather like that an iconic Australian book races first to mind. – Fiona McIntosh, author of The Champagne War
The Light Between Oceans by M L Stedman
If romantic means 'so emotional that I had to put it down countless times to cry', the book is The Light Between Oceans by Australian author M L Stedman, first published in 2012. Set in the 1920s, primarily on a small island off the West Australian coast, it's a love story on so many levels, between husband and wife, mother and child, filled with soul-stirring twists, layers and compelling insights. Truly one of the most moving novels I've ever read. – Monica McInerney, author of The Godmothers
---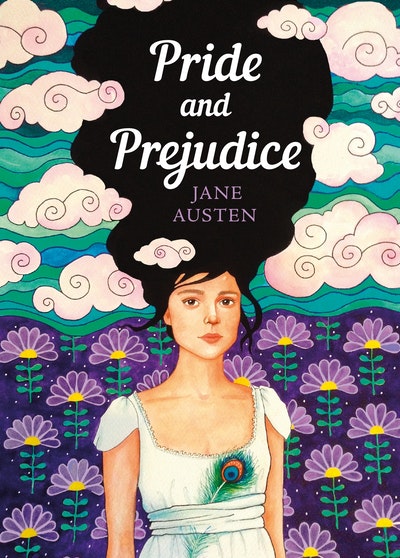 Celebrate International Women's Day with the original Sisterhood classics - unforgettable novels with an introduction from writer and feminist activist Scarlett Curtis, editor of FEMINISTS DON'T WEAR PINK.
Buy now
Buy now
---