Artemis Fowl is a 12-year-old criminal mastermind. With this hit series coming to Disney+ there's never been a better time to dive into his nefarious world. Read the book, watch the movie then see how you stack up with this masterful quiz.
1 - What is Mrs. Fowl's first name?
Amanda
Angela
Angeline
Adrienne
2 - What do the residents of the underground call the humans who live on the land above?
Land Dwellers
Muggles
Despoilers of the Earth
Mud-People
3 - Where is the Fowl manor located?
Outside of Budapest
Outside of Dublin
Outside of Edinburgh
Outside of Paris
4 - What language does Gnommish resemble?
Latin
Roman
Greek
Egyptian
5 - What is Root's first name?
Beet
Julius
Matthew
David
6 - Holly is the grand-daughter of which mythological being?
Poseidon
Zeus
Cupid
Hercules
7 - What is the name of the commander of the Fairy police?
Root
Beat
Juan
Rupert
8 - In Artemis Fowl book1, how old is Artemis?
16
9
12
13
9 - Which country in Artemis Fowl from?
England
Ireland
Scotland
Wales
10 - Where did Artemis Fowl's father disappear to in book 1?
Atlantis
The Bay of Kola
Area 51
The Bermuda Triangle
Answers: 1 – c) Angeline, 2 – d) Mud-People, 3 – b) Outside of Dublin, 4 – d) Egyptian, 5 – b) Julius, 6 – c) Cupid, 7 – a) Root, 8 – c) 12, 9 – b) Ireland, 10 – b) The Bay of Kola
---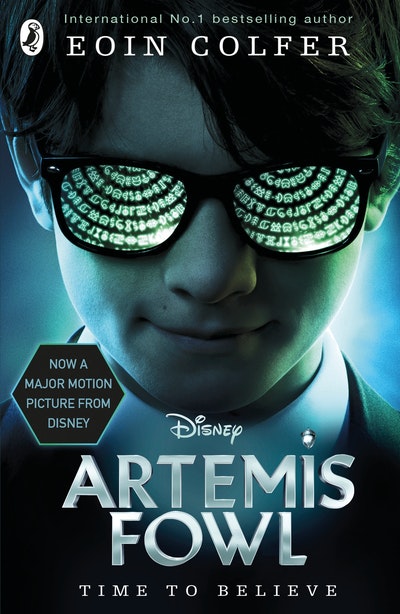 The explosive first novel in Eoin Colfer's bestselling Artemis Fowl series, now a major Disney film!
Buy now
Buy now
---