To celebrate thirty years of The Power of One our staff and authors reflect on what Bryce Courtenay's novel means to them.
Simon Rannard (Penguin Random House Account Manager)
As a teenage boy in the mid-nineties, I was an avid reader of any and all of the science fiction and fantasy novels I could get my hands on and was interested in reading little else.
It would simply never have occurred to me to have even glanced at anything outside of those genres, when suddenly one day my Nanna Billie presented me the copy of The Power of One that she had just finished, explaining to me just how powerful it was and how it had impacted on her life and urged me to give it a try. I was reluctant at first, after all – how good could it be if my grandmother had liked it?! I remember thinking that I'll read a few pages to keep her happy, then something remarkable happened, I was actually enjoying it! The incredible tale of the beauty and brutality that coexisted in P.K's life opened my own eyes to the power of storytelling, and that there were so many more books out there that up until that point I had been blind to, but were now staring me straight in the face. I will never forget the impact that this book had on my young life, and I will cherish the memory of sharing it with my Grandmother always.
Amanda Hampson (Author, Sixty Summers) 
His many readers knew Bryce Courtenay as a man who was generous with his stories. But less well known is that he was very generous with his time and support of aspiring authors.
In the late nineties, I was struggling with my first novel and when I saw that Bryce was running a week-long workshop in Bellingen, I signed up. I figured that if anyone had the inside running on how to build a book, it was Mr Courtenay.
The workshop was intense. His teaching style was half inspirational, half tough-love and within the first hour one student ran crying from the classroom never to return. He worked us hard with homework every night. He constantly reminded us that it takes ten thousand hours to master a skill and there were no shortcuts. He told us to forget emulating other writers and develop our own voices: to write what we could write.
At the end of the week he announced that, of the thirty students, there were only two who had mastery over their words and – to my great surprise – I was one of them. His conviction gave me the confidence and motivation to put aside the 50,000 words I had already written, begin again and finally complete The Olive Sisters.
Tabitha Bird (Author, A Lifetime of Impossible Days) 
Dreams were costly things for me. Violence taught me to sit down. To sew my lips shut. To fold myself into the smallest squares possible and hide myself away. In my house, a girl with dreams was a risk to herself. If I had them, I didn't speak them. What words would I use anyway?  My voice had already been silenced by years of shame.
In my late teen years, my mother took me to meet Bryce Courtenay at the launch of his book A Recipe for Dreaming. She kept asking me if I was going to tell him I wanted to be a writer. I was mortified. How did she even know that about me? But mothers are their own brand of magic and mine was no less. I knew exactly what she was going to do before we even got to the front of the line, and I begged her not to. But being my mother, she did it anyway.
After she told him, Mr Courtenay looked at me and said, 'Well, Tabitha there is no "want to" about being an author. You simply will be. If it is within you to write then you will just do it because it's who you are.' 
There was still a long path of healing ahead of me and even longer before I was brave enough to put the ingredients of my own writing dream together, but I have always been most thankful for Bryce Courtenay's words. I tucked his encouragement up with me all those years ago. That beautiful hand-me-down recipe for dreaming.
---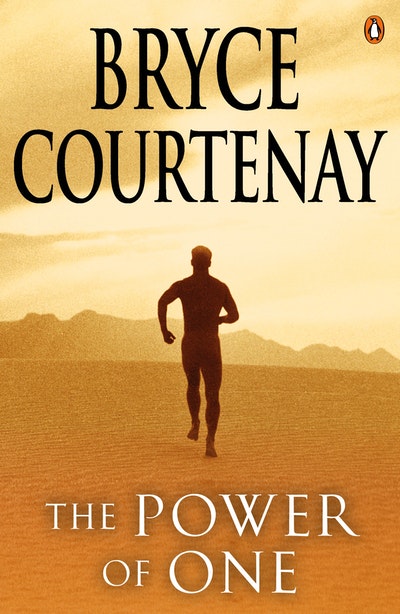 First with your head and then with your heart . . .
Buy now
Buy now
---