A hand-picked selection of Richard Branson's closest calls.
In Richard Branson's Finding My Virginity, readers are introduced to the stories of the man behind the beard, the business, the bravado and the brand. This is Branson's account of pushing boundaries, breaking rules and reaching for the stars.
A larger-than-life character, Branson is no stranger to death-defying situations. And when, after a recent cycling accident, his assistant Helen Clarke queried how often he'd come close to death, he decided to write it all down. In the book he manages a list of 75 of his closest shaves. Balloons to cacti, motorbikes to helicopters – here's a sampler of seven of them.
 
1955 – Jumped into a fast-flowing river in New Milton, Devon, to win a bet that I could learn to swim by the end of the holiday. I survived and earned the ten shil­lings prize from my Auntie Joyce.
 
1968 – Came off a motorbike in Bali while holidaying as a teenager. I was left badly cut up.
 
1972 – Survived a fishing boat sinking on honeymoon with my first wife Kristen off Mexico. We decided to jump off the boat and swim for shore, while the rest of the passengers stayed put – we were the only survivors.
 
1986 – On an early balloon flight, I went flying over Oxford with Mike Oldfield, and soon found there was no safe place to land. After almost crashing onto some railings in a park, I managed to land the balloon on the roof of a bakery.
 
1992 – I was on holiday with the family in Sri Lanka, and the Prime Minister offered to take us up to Trincomalee to see how safe it was, after years of fight­ing with the Tamil Tigers. We arrived by helicopter to see a big, deserted hotel, a huge empty swimming pool and nobody else there. As we drove around the city, there were roadblocks everywhere. We went back to the hotel. I just felt very uncomfortable and told our guide we wanted to leave, saying: 'I don't think this is a safe place for children.' They were good enough to fly us out before dark. That night the Tamils invaded and every­one in the town was slaughtered.
 
2000 – Flew through the air, 100 feet below a helicopter in Sydney Harbour to launch Virgin Mobile Australia. Suddenly I saw the imposing structure of Sydney Harbour Bridge approaching fast, and thought I was going to hit it. At the last possible second the helicopter veered upwards and I narrowly avoided becoming a permanent addition to the side of the bridge.
 
2011 – Fell into a cactus stark naked while rushing to help as fire engulfed the Great House on Necker. The house and our possessions were destroyed, but nobody was hurt.
---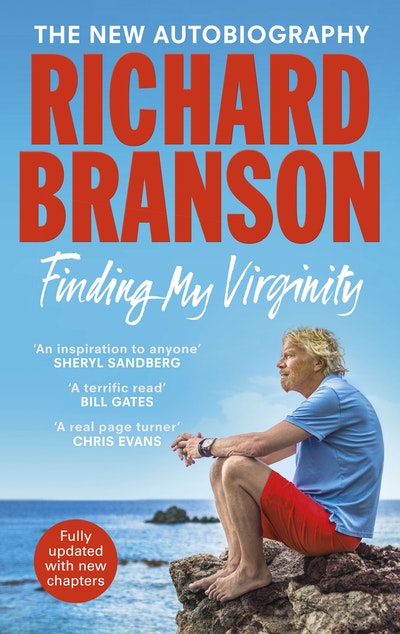 The follow-up to the 2 million-copy-selling Losing My Virginity, documenting the incredible last twenty years in Sir Richard Branson's life.
Buy now
Buy now
---