Tobie Puttock allows the vegetables to do the talking in his warming take on minestrone.
Minestrone in its rawest form is vegetables and water, making it naturally vegan, but there will always be variations including the use of animal products in stocks and so on. In this recipe I keep it simple, allowing the vegetables to do the talking, and the risoni makes it a complete meal. Although here I add kale pesto to this recipe, I also find a good dollop of sambal helps to clear out the sinuses.
2 tablespoons olive oil
1 brown onion, finely diced
2 carrots, diced
2 stalks celery, diced
2 cloves garlic, finely sliced
2 bay leaves
2 parsnips, peeled and diced
5 litres vegetable stock or water
400 g can chopped tomatoes
1/3 cup (75 g) risoni
sea salt and cracked black pepper
2 tablespoons kale pesto (recipe in SuperNatural, or substitute for sambal)
Heat the olive oil in a large heavy-based saucepan over medium heat. Add the onion, carrots, celery, garlic, bay leaves and parsnips and cook, stirring often, for 5 minutes or until vegetables have softened.
Add the stock or water and tomatoes and bring to the boil. Reduce heat and simmer gently, partially covered, for 1 hour.
Stir in the risoni and cook until the risoni is tender, about 15 minutes. Season with salt and pepper. Serve topped with a good hit of kale pesto.
Hungry for more recipes? Sign up to our foodie email here.
---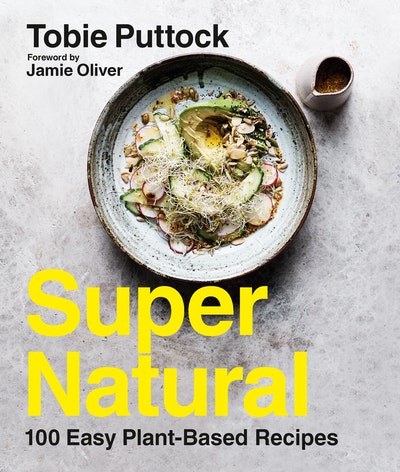 A beautiful collection of 100 simple, flavour-filled dishes that vegans, vegetarians and flexitarians will love.
Buy now
Buy now
---