A divine recipe from How to be a Domestic Goddess.
I haven't done a tremendous amount of fiddling with this, but I did once make it, for friends who are more chocolate-crazed than I am, by replacing 25g / 3 tablespoons of the flour with good cocoa powder (not drinking chocolate) and adding 100g / 4oz of dark chocolate, cut up into smallish chunks. And you could just as easily use the chocolate chips sold in the baking aisle of supermarkets.
If you're thinking about giving this cake to children, don't worry, the alcohol doesn't pervade: you just end up with stickily, aromatically swollen fruit.
Makes: 8-10 slices
INGREDIENTS
100 grams sultanas
75 millilitres dark rum (or Bourbon)
175 grams plain flour
2 teaspoons baking powder
½ teaspoon bicarbonate of soda
½ teaspoon salt
125 grams unsalted butter (melted)
150 grams caster sugar
2 large eggs
4 small very ripe bananas mashed (approx. 400g total weight with skins on)
60 grams chopped walnuts
1 teaspoon vanilla extract
METHOD
Put the sultanas and rum or bourbon in a smallish saucepan and bring to the boil.
Remove from the heat, cover and leave for an hour if you can, or until the sultanas have absorbed most of the liquid, then drain.
Preheat the oven to 170ºC/150°C Fan/gas mark 3/325ºF and get started on the rest. Put the flour, baking powder, bicarb and salt in a medium-sized bowl and, using your hands or a wooden spoon, combine well.
In a large bowl, mix the melted butter and sugar and beat until blended. Beat in the eggs one at a time, then the peeled and mashed bananas. Then, with your wooden spoon, stir in the walnuts, drained sultanas and vanilla extract. Add the flour mixture, a third at a time, stirring well after each bit. Scrape into a loaf tin (23 x 13 x 7cm / 9 x 5 x 3 inches) and bake in the middle of the oven for 1-1¼ hours. When it's ready, an inserted toothpick or fine skewer should come out cleanish. Leave in the tin on a rack to cool, and eat thickly or thinly sliced, as you prefer.
Find more recipes from Nigella at Nigella.com.
Photo by Petrina Tinslay.
---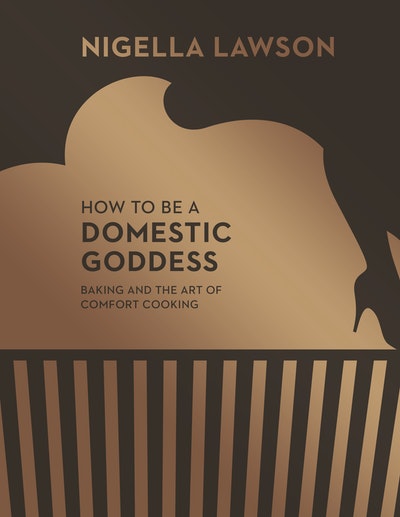 The classic book that launched a thousand cupcakes.
Buy now
Buy now
---