An innovative way to bake banana bread from Food Hacker.
Is there anything more comforting than a slice of this sweet loaf of goodness? Well, now you can take it to your favourite spot and enjoy in style. A sure-fire hit with hungry kids and adults alike.
Time: 45 minutes
Makes: 1 serve
Nutrition factor: kid friendly
Ingredients
Coconut oil spray
2 tablespoons softened butter
1 egg
1 banana, broken up
¼ cup (60 ml) water
½ cup (75 g) self-raising flour
2 teaspoons coconut sugar
1 pinch sea salt
1 pinch ground cinnamon
1 pinch ground cloves
Method
Preheat the oven to 180°C.
Lightly grease a medium (500 ml) mason jar with coconut oil spray.
In a blender, whizz the butter, egg, banana and water.
Add the flour, sugar, salt, cinnamon and cloves, and whizz for 30 seconds.
Carefully pour mixture into the jar (it should be about half full), making sure to wipe off any spills on the outside of the jar. Don't put the lid on.
Place the jar on the lowest oven shelf and bake for 25–35 minutes, until springy to a gentle touch in the centre.
Eat, using a long spoon.
* This will keep in the refrigerator for up to 1 week.
Want to give as a gift to your favourite monkeys? Just double, triple or quadruple the recipe.
---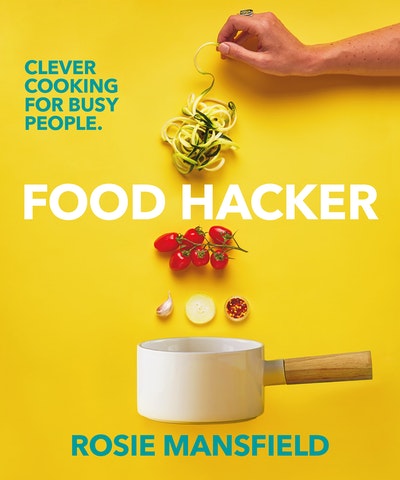 A recipe book of innovative food hacks to make preparing delicious, simple meals quick and easy.
Buy now
Buy now
---