Try this delicious recipe from George Calombaris's Greek.
This vegetarian souvlaki is a nice way to eat from the middle of the table. Lay out all the components separately and let everyone make their own. Any leftover salad makes a great lunch the next day.
Zucchini keftedes, burghul salad
Serves 4
Ingredients 
2 zucchini (courgettes)
salt flakes
1 clove garlic, unpeeled
2–3 tablespoons roughly chopped mint
1 egg
1½ tablespoons cornflour
1 teaspoon fennel seeds, toasted and crushed
2–3 tablespoons roughly chopped flat-leaf parsley
cracked pepper
vegetable oil, for deep-frying
4 small pita bread
extra virgin olive oil, for brushing
Burghul salad:
½ cup (80 g) burghul
salt flakes
large handful of flat-leaf parsley leaves, roughly chopped
1 small red onion, finely diced
finely grated zest and juice of 1 lemon
1 tablespoon extra virgin olive oil
cracked pepper
METHOD
Grate the zucchini into a bowl. Season with ½ teaspoon salt and set aside for 1 hour, then place in the centre of a clean J-cloth or square of muslin and wring out any excess moisture.
Meanwhile, preheat the oven to 180°C (fan-forced). Wrap the garlic clove in foil and roast for 10–15 minutes or until soft. Allow to cool, then remove the skin and crush the garlic.
Combine the zucchini, garlic, mint, egg, cornflour, fennel seeds, parsley, salt and pepper in a large bowl and mix very well by hand. Form the mixture into bite-sized balls, then place on a lined baking tray and rest in the fridge until needed.
To make the burghul salad, place the burghul in a small saucepan with plenty of water and a pinch of salt and bring to the boil. Reduce the heat and simmer gently for 15 minutes or until tender. Drain and set aside to cool. Combine the burghul, parsley, onion, lemon zest and juice in a bowl. Add the olive oil and season to taste with salt and pepper.
Heat the oil for deep-frying in a deep-fryer to 180°C (or in a heavy-based saucepan until a cube of bread browns in 15 seconds). Add the zucchini keftedes in batches and cook for 7–8 minutes or until golden brown. Remove with a slotted spoon and drain on paper towel. Season lightly with salt flakes.
Brush the pita breads with olive oil and grill lightly on both sides.
Spoon the salad onto each pita bread, then top with the keftedes. Roll up and serve.
---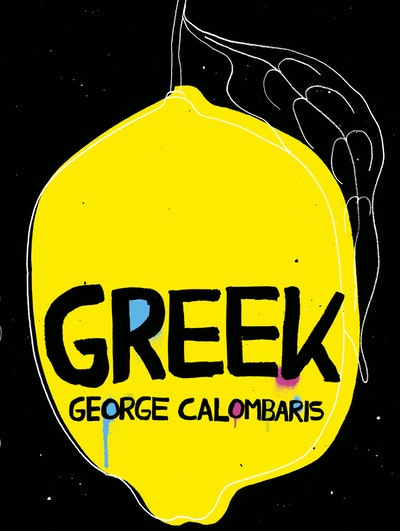 We must cook not only to fill our stomachs, but more importantly to fill our hearts and souls.
Buy now
Buy now
---