We caught up with Bonnie Garmus after a whirlwind year of success with her debut novel, Lessons in Chemistry.
It's safe to say that Lessons in Chemistry is a hit! What is it like to have written something that so many people adore? 
It's an honour! I'm so glad readers can not only relate to the struggles of Elizabeth Zott, but find themselves inspired by her rationality, courage and resilience. So many have written to tell me about the positive changes they've made in their own lives based on the book. I'm not sure there's a greater compliment than that.
How has your life changed since Lessons in Chemistry was published?
 

 

View this post on Instagram

 
I still sit and work at the same dining room table, still trade cooking nights with my husband, still take our dog out for a long walk each day, still erg (row). But I also travel a lot more and that's really been amazing because it has allowed me to meet and talk with readers around the world. Readers are such generous and interesting people and I'm thrilled to be in contact with so many and from so many varied walks of life.
You've recently celebrated one year on the New York Times best seller list – congrats! Now that you're a 'bestselling' author, do you think of your writing differently than you did before? 
I think of my writing in exactly the same way: as a big jigsaw puzzle with a lot of the pieces turned upside-down and only a general idea of what the final picture will be. In other words, my writing process can be frustrating but also very rewarding – especially when the image begins to emerge. That's how I've always worked: no outline; no framework. I let ideas and themes and characters guide what I do. It's the same process I used for copywriting. It's such an honour and a privilege to make the NYT bestseller list for a week, let alone a year and I'm very grateful for the readers and booksellers who put me there!
What is it like to see your book being adapted for TV?
 

 

View this post on Instagram

 
Wild! It was hard to let go of the book, but it's also necessary. I didn't write the series but did get to make notes on the script. Hollywood wasn't required to take my notes – that was our deal – but I feel lucky that I got to have some input. It's amazing to think that so many people are working together to bring my book into the visual sphere – to make the characters come alive on-screen. Most days I still wake up surprised that any of this actually happened!
Do you have a regular writing routine? If so, what does it look like?
I write early in the morning for several hours, then walk my dog, 99, then rewrite in the afternoon. At the beginning of the next day, I rewrite again what I wrote the day before, then hopefully move forward. Most of what I do is rewrite!
You've travelled the world to promote Lessons in Chemistry. Out of all the places you've visited, do you have a favourite? 
Every country and city has been really special so I can't say I have a favourite although the food in Italy was extra great! Mostly I've enjoyed talking with readers about their struggles and triumphs.
What advice do you have for young writers, hoping to make a career out of their passion?
I have three very general pieces of advice: read good books; write about the things that matter to you; be relentless in making your craft as good as it can be. It's not enough to have a good story to tell – you also need to tell that story well. And here's one more: don't worry about rejection. If you're a writer you're going to get rejected. It's okay! Just keep going.
What advice do you have for young girls, hoping to be a little bit more like Elizabeth Zott? 
 

 

View this post on Instagram

 
Pursue your passion. When you run into roadblocks, walk around them. People who are smart and capable aren't born that way, they become that way. 
What can we expect from you next? 
I'm working on a new book!
Haven't read it yet? Start reading Lessons in Chemistry here.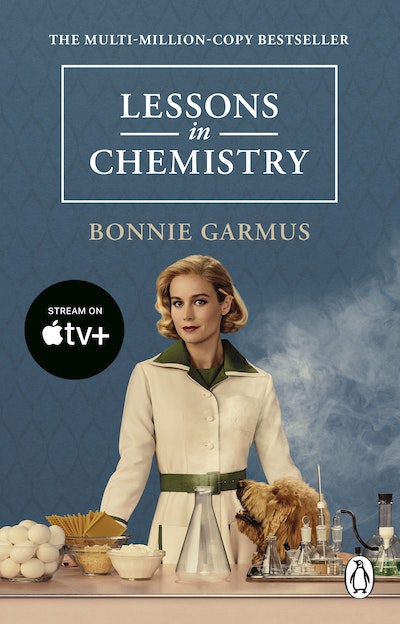 Lessons in Chemistry
Apple TV + tie-in of the multi-million-copy No. 1 Sunday Times, No. 1 New York Times and No. 1 international bestseller and prizewinner
Read more