The international ballet star on dance, deafness and discipline. 
What was it like reliving both the triumphant and the tough times in your life in the process of writing the book?
It was great having the opportunity to look back. I'm always so busy looking forward. The book enabled me to reminisce and reflect on my wonderful family and my ballet career. Reliving some of the difficult moments was tough and I'm glad I'm not there anymore.
What advice would you give your younger self?
To listen a bit more and speak less. Advice my mother gave me often. And to be a little less hard on myself in my ballet career. Try to enjoy the highlights a bit more rather than immediately working towards the next goal.
What do you hope readers will take away from your memoir?
The joy of family. The difficulty of choices and the perseverance required to live with those choices.
Ballet requires so much passion, perseverance and resilience to succeed, how has this helped you in other areas of your life?
The discipline of ballet is incredible. It teaches you that if you keep working, you'll get there in the end. This definitely helped me with Sophie's deafness and also getting back into the workforce after being out of the ballet for so many years.
What was it like for Li, your children and wider family to read the book?
It was very emotional for Li to relive the hard times. He felt it was very important for Sophie and I that this book be written. Sophie was very involved and she believes it is a very important book on so many levels. The family members who were very involved in the evolution of the book found it very touching – especially reminiscing about our childhood and our parents. It was a delight to remember those days.
What impact do you hope the book has on other parents of deaf children, or the deaf community in general?
I hope it provides useful information. The more parents of deaf children know, the more options they will have and the better the outcomes will be for their children. I would have loved to have a book like mine – with real-life experience, not a medical journal or paper by an academic, but information from someone living the experience.
I also hope it is useful for someone with a child with difficulties other than deafness, who has extra needs.
What advice would you offer to aspiring ballet dancers?
Work hard, listen to your teachers. Know it is a long, slow, hard road, so do it for the love, not fame and fortune because the rewards will be in the accumulation of knowledge and expanding your own love of the art form.
What are your thoughts on the current trend for adults/seniors to continue or take up ballet again later in life? Do you still dance/take class?
Ballet is wonderful for older people. Queensland Ballet offers special, gentle classes which are great for any age, but are particularly good for seniors. The classes have beautiful music that just lifts the soul.
I teach and demonstrate at the Queensland Ballet and sometimes have time to do a barre class.
---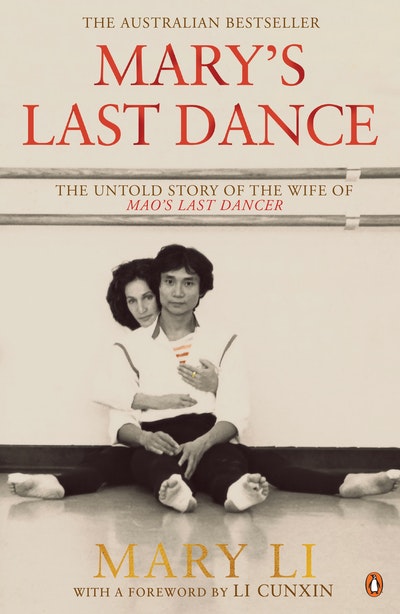 Millions fell in love with Mao's Last Dancer. Finally here is Mary's story...
Buy now
Buy now
---