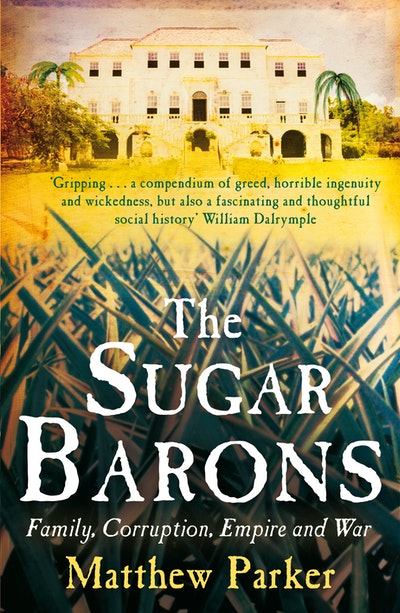 Published:

2 February 2012

ISBN:

9781446473108

Imprint:

Cornerstone Digital

Format:

EBook

Pages:

480
The Sugar Barons
---
---
---
Power, money and corruption in the British Empire: the English families for whom the sugar trade brought wealth beyond their wildest dreams
For 200 years after 1650 the West Indies were the most fought-over colonies in the world, as Europeans made and lost immense fortunes growing and trading in sugar - a commodity so lucrative that it was known as white gold.
Young men, beset by death and disease, an ocean away from the moral anchors of lifein Britain, created immense dynastic wealth but produced a society poisoned by war, sickness, cruelty and corruption.
The Sugar Barons explores the lives and experiences of those whose fortunes rose and fell with the West Indian empire. From the ambitious and brilliant entrepreneurs, to the grandees wielding power across the Atlantic, to the inheritors often consumed by decadence, disgrace and madness, this is the compelling story of how a few small islands and a handful of families decisively shaped the British Empire.
Published:

2 February 2012

ISBN:

9781446473108

Imprint:

Cornerstone Digital

Format:

EBook

Pages:

480
Praise for The Sugar Barons
Compelling, wonderful . . . The Sugar Barons is an exemplary book; history as it should be written

Independent
Gripping . . . a compendium of greed, horrible ingenuity and wickedness, but also a fascinating and thoughtful social history

William Dalrymple
A shocking tale of corruption and brutality ... an admirable and gripping history

Sunday Times
Very impressive - a meticulously researched piece of work, and so engagingly written ... what a story!

Andrea Levy, author of Small Island and Long Song
A tumultuous rollercoaster of a book ... Mr Parker tells an extraordinary, neglected and shameful history with gusto

Economist
Parker's descriptions of West Indian life are not only beautifully crafted but full of surprises. What's more, his accounts of tropical combat are utterly compelling. As a portrait of the heat, horror and vanity of that time, The Sugar Barons is surely without equal

John Gimlette, Spectator
Parker's epic story, from the 19th century to the present day, is awesome

The Times
An epic tale of human folly and endeavour, beautifully told and researched

John le Carre
Alternately excoriating and scintillating, Parker's account blends an analysis of how slavery deformed Britain's early empire with narratives worthy of Conrad. It is a tale peopled by terrifying grotesques: captains of industry whose initiative, swagger and fortitude were more than matched by the monstrous scale of their crimes.

Tom Holland, Guardian (Book of the Year)
Fabulously researched, the diary entries, letters and papers reveal a staggering level of corruption and cruelty . . . He constructs, piece by piece, what amounts to a compelling prosecution of the slavery and Imperial greed that left a shocking legacy in the region

Wanderlust
Racy, well-researched history . . . The Sugar Barons provides eloquent testimony to the mercantile greed of a few and manifest misery endured by millions in the pursuit of sweetness

Ian Thomson, Guardian
Required reading for anyone interested in history ... timely and thrillingly told

Literary Review