Try this detox smoothie recipe from Tess Masters' The Perfect Blend.
This blend whips beets, oranges, and ginger into a detox delight. Depending on the character of your oranges, add stevia to taste. But, be warned: Beets move the bowels, especially if you add the aloe, prune, and apple cider vinegar boosters.
Smooth Moves
Serves: 2
Ingredients
1⁄2 cup (120ml) filtered water
1⁄8 teaspoon finely grated orange zest, plus more to taste
4 medium oranges, peeled and quartered
2 tablespoons fresh lemon juice, plus more to taste
1 cup (150g) peeled and cubed raw beets (grated for conventional blenders)
2 teaspoons minced fresh ginger, plus more to taste
Pinch of natural salt
Alcohol-free liquid stevia (optional)
1 cup (125g) ice cubes, plus more to taste
Optional boosters:
2 tablespoons pure aloe vera juice
1 pitted prune, chopped
1⁄4 teaspoon apple cider vinegar
Method
Throw everything except the ice, but including the boosters, into your blender and blast on high for 30 to 60 seconds, until pulverized. Add the ice and stevia to taste and blast again for 10 to 20 seconds, until chilled. Drink immediately for the most balanced flavour. Strain through a filtration bag, nut milk bag, sheer piece of clean nylon hosiery, or fine-mesh strainer for a smoother consistency.
Nutritional facts (per serving)
Calories: 210 kcal
Fat 0.6 g
Saturated fat 0.1 g
Sodium 211.4 mg
Carbs 51.8 g
Fiber 11 g
Sugars 39.9 g
Protein 4.8 g
Calcium 166 mg
Iron 1 mg
---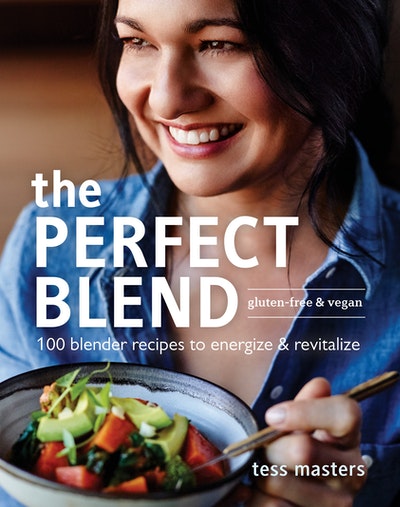 From the powerhouse blogger behind Blender Girl and Blender Girl Smoothies comes a new guide to achieving specific health goals through a perfectly blended diet
Buy now
Buy now
---