Three of the best, from Tess Masters' The Perfect Blend.
Our bodies have built-in cleansing mechanisms, but the barrage of toxins coming at us from environmental pollutants, processed foods, drugs, stress, sedentary living, and illness easily overwhelm them. Since we've amped up the toxins we take in, we need to dial up detox support in our diets, too. Detox takes place in two phases: Our bodies tag and bag the trash, then take it out. Fewer nutrients support phase two, so we need to consume them routinely to keep the major protective players – liver, skin, intestines, kidneys, lymphatic system, and blood – at peak performance.
Beets
Detox depends on mineral-rich blood, and beets, with iron, copper, magnesium, and potassium, vitamin C, fibre, and dietary nitrates, are brilliant blood builders. Full of folate, beet's a cell regenerator, too. Anti-inflammatory betaine fights infections, and buddies up with glutathione to ice infiltrators. Clearing congestion from the colon, leveraging the lymph, and lifting toxins from the liver, beets will clean you out! Rock on with the roots, but don't let the leaves languish – they pack more nutrients yet. Raw, beet roots and greens blast full phytonutrition into smoothies and salads; for cooked cleanse karma in soups and dips, lightly steam or simmer, or rustically roast those roots.
Arugula
This lightning-bolt leaf, aka 'rocket,' launches health into high orbit and vaporizes toxic torpedoes! Vitamins A, B, C, and K, and minerals like iron, copper, manganese, and phosphorous, fizzle free radicals. A happy hydrator, arugula cools and calms, but is detox dynamite in the liver, detonating heavy metals and agrotoxins, while enzymes advance the antibacterial and antiviral agenda. Anti-inflammatory power fires up cellular, enzymatic, and metabolic functions, making arugula a fat foe, too. Arugula is a great garnish for soups, stews, and pizzas, and brings a peppery note to salads and smoothies.
Artichokes
Along with divine flavour, artichokes deliver diuretic and digestive detonators, to keep the liver, gallbladder, and kidneys squeaky clean. Their abundant fibre helps eliminate toxins, too! Antioxidant caffeoylquinic acids and cynarin stimulate bile production to digest fats efficiently. Along with luteolin, they regulate blood pressure and cholesterol and ward off digestive disturbances. Vitamin C makes this delicious thistle an anti-inflammatory immunity activist, boosting collagen to heal wounds and fighting free radicals formed during macronutrient metabolism. 'Chokes provide vitamin K and aid iron absorption to help build blood. Steam or roast, then dip leaves and hearts in aioli; throw hearts into soups, salads, and dips. My go-to is defrosted frozen; canned need a rinse and drain; ixnay on marinated for these recipes. With artichokes on their own or in dishes, drizzle truffle oil and lemon – you'll ban the butter!
More hero foods
algae: spirulina and chlorella
almonds
asparagus
avocado
berries
broccoli
cabbage
cauliflower
cayenne
celery
cilantro (coriander)
coconut and coconut oil
cucumber
cultured vegetables
garlic
ginger
leafy greens (such as bok choy, chard, collards, dandelion, kale, spinach)
lemon and lime
parsley
radish (daikon, red, white)
sea vegetables
sprouts (such as alfalfa, broccoli, pea)
turmeric
wheatgrass
---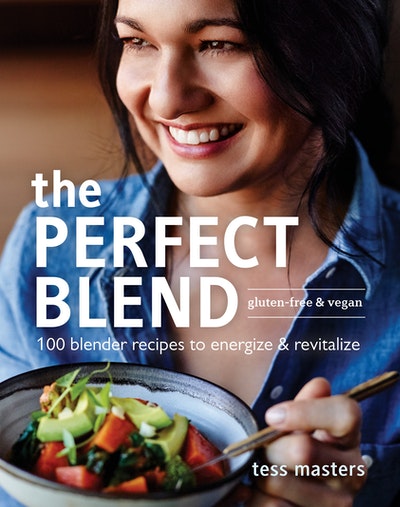 From the powerhouse blogger behind Blender Girl and Blender Girl Smoothies comes a new guide to achieving specific health goals through a perfectly blended diet
Buy now
Buy now
---