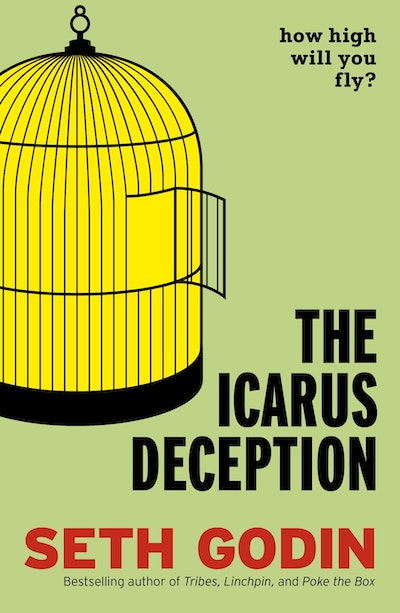 Published:

31 December 2012

ISBN:

9780670923014

Imprint:

Penguin eBooks

Format:

EBook

Pages:

171
The Icarus Deception
---
---
---
Aim higher than feels safe. Treat work as art. Seth Godin returns at his most inspirational
Seth Godin, marketing genius and the most popular business blogger in the world, is back to teach us why we should all treat our work as art.
Creativity is both scarce and valuable. What was important in the old economy (conformity, standardization, interchangeability) has been turned on its head. What matters now is trust, permission, remarkability, leadership, and telling stories that spread. Whether you're a teacher, a doctor or a customer service rep you can make art if you care about why you went to work today and how you can be better at it tomorrow.
Being an artist isn't a genetic disposition or a specific talent. It's an attitude; a hunger to seize new ground, make connections and work without a map. Steve Jobs was an artist, as were Henry Ford and Martin Luther King Jr. They saw something others didn't and then found the guts to do something about it.
This is Seth Godin's most personal book yet - a pithy, inspirational call to arms.
Published:

31 December 2012

ISBN:

9780670923014

Imprint:

Penguin eBooks

Format:

EBook

Pages:

171