Get to know the ever-rising star of Australian crime writing.
Eavesdropping played an important part in Candice Fox's development as a storyteller. The daughter of an enthusiastic foster-carer, she spent her childhood listening around corners to tales of violence, madness and evil from the cops and childcare authorities who frequented her Bankstown, Western Sydney home.
After a brief stint in the Australian Navy, Fox went on to teach high school before she found success with her debut novel, Hades, which won the Ned Kelly Award for best debut crime novel 2014. The sequel, Eden, won the Ned Kelly Award for best crime novel in 2015, making her only the second author to win these accolades back to back. 
That same year, Fox joined forces with crime-writing powerhouse James Patterson, and their first novel together, Never Never, went straight to #1 on the New York Times bestseller list in the US.
Discover more books from Candice Fox and get to know the ever-rising star of Australian crime writing.
Troppo: Crimson Lake TV Tie-in
The tie-in edition of Candice's Fox's bestselling novel Crimson Lake - now a major ABC TV series, Troppo, starring Thomas Jane. To hit screens early 2022.
Read more
Six minutes – that's all it took to ruin Detective Ted Conkaffey's life. Accused but not convicted of abducting a teenage girl, he escapes north, to the steamy, croc-infested wetlands of Crimson Lake.
Amanda Pharrell knows what it's like to be public enemy number one. Maybe it's her murderous past that makes her so good as a private investigator, tracking lost souls in the wilderness. Her latest target, missing author Jake Scully, has a life more shrouded in secrets than her own – so she enlists help from the one person in town more hated than she is: Ted Conkaffey.
But the residents of Crimson Lake are watching the pair's every move. And for Ted, a man already at breaking point, this town is offering no place to hide ...
Troppo premieres on ABC on February 27 on ABC TV.
Step into the mind of Candice Fox
Candice Fox and James Patterson
The powerhouse duo have introduced the world to the hot-headed and smart-mouthed sex crimes detective Harriet Blue. Discover more about who she is and why she's every criminal's worst nightmare.
Article
Detective Harriet Blue series
More from Candice Fox and James Patterson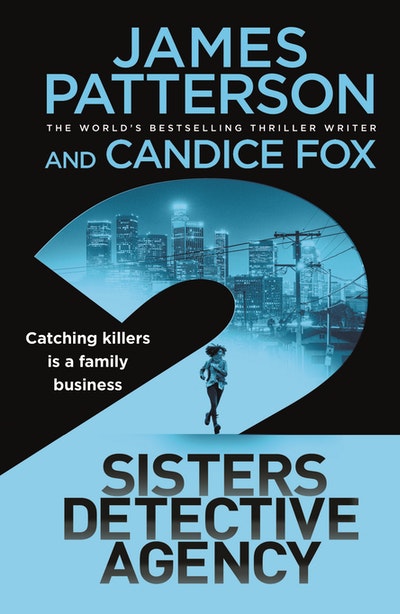 2 Sisters Detective Agency
The exciting new collaboration from James Patterson and Australia's own Candice Fox, following the recent bestselling success, both here and internationally, of The Inn.
Read more
Video
Gone by Midnight by Candice Fox
Ex-cop Ted Conkaffey is slowly rebuilding his life in Crimson Lake, and getting to know his three-year-old daughter, Lillian.
Video
Gathering Dark by Candice Fox
From Australia's most exciting and original crime writer comes another electrifying thriller, set in Los Angeles, introducing a new – and decidedly unconventional – team of 'detectives'.