By Your Side author and cancer survivor Jason Carrasco's 12 life tips.
By Jason Carrasco
I've been through cancer as a teenager, and also had to witness other great people succumb to this cruel disease. The way these brave patients acted despite setback after setback has changed me forever. Here are 12 things that I learnt throughout my journey.
Don't seek glory, let glory seek you
An 88-year-old man called Norman told me to do this, and I promised to live by it. Do things with the right intentions and trust that everything will work out for the best.
Attitude is everything
The difference between winning and losing is how long you allow to feel sorry for yourself. Our attitude is our biggest asset, so we need to use it wisely.
Always be grateful
Next time you're stuck in traffic, grasp those precious moments you have to yourself and appreciate the vastness of our world. Look in awe, and remember: you're alive and it's wonderful.
Never lose sight of your dreams
Never ignore what your heart pumps for, because our dreams are the fuel we burn to stay alive.
A sense of perspective
The biggest gift you can give yourself. There is always another way of looking at things (i.e. you're still here).
Help someone to help you
Knowing that you've put a smile on someone's face is a priceless feeling. Fulfilment by improving the lives of others makes life worth living.
Laugh often
Because life is too fragile to take things seriously. It's a great way to forget about our worries or pain!
Embrace life
Accepting responsibility for your own decisions is the path to freedom. Ignorance and blaming others leaves you trapped in your own mind.
Be worthy of your suffering
To suffer is to live. My all-time favourite motto is 'Find out your WHY to live and you'll bear any HOW'.
Believe in yourself
When you believe, you're halfway there. Never forget the reason you started.
Look forward to something
A holiday, a game to watch on the weekend, a visit to an old friend, whatever floats your boat. Plans give us something to work towards.
Love more
The solution to all our problems. My dad always used to tell me not to be afraid to love. I thought he was lame all my life until now.
---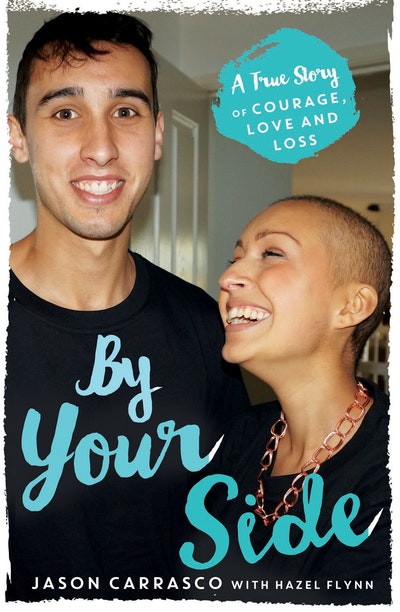 'I'll be waiting for you, and when we beat this thing we are going to celebrate.'
Buy now
Buy now
---