Jason say thanks and shares a very special letter.
Dear Cass,
Hope you are happy in heaven.
It's been a long three years without you, but I want to let you know we're doing OK down here. I still recall the sense of emptiness when you left us and I didn't know what to do, what to say, or who to talk to. I visited all the places we went to and tried to engage in the simple things we did together. It was during one of those times that I discovered an overwhelming sense of gratitude to have shared such special memories with you. You were with me at the darkest time of my life, and I feel so blessed that you were there to light the way. You left this world so early, but the least I can do now to keep your legacy alive is to live by the qualities and values you believed in and help others see the world like you did.
The people you continue to inspire through our book, the footage we filmed, your infectious smile, your visits to the hospital, your beautiful words and silent strength will always be motivation for everyone who knew you or reads about you. I know they will be inspired by the same passion for life that you had. Three years on, and I still get messages from people all over the world who want to tell me about the impact you have had on them. They are simple yet powerful messages like:  "I overcame depression because of her";  "She gave me the strength I needed to endure brain surgery".
It gives me so much joy and satisfaction that the girl who saved me can now be a hero to others as well. The "Cass Effect" lives on as people inspired by you will now go on to help others. People will continue to have this never-ending cycle of kindness, Cass, because YOU came into our lives. Cass, you changed it all. You, forever young, are testament to the human spirit.
So instead of mourning your passing today, from the bottom of my heart I say thank you. Thank you for showing us that just because we are in pain does not mean we have to be a pain – that carpe diem is a mantra we should all live by. And, of course, that friendships live forever. 
Rest in peace, beautiful girl.
Jason.
---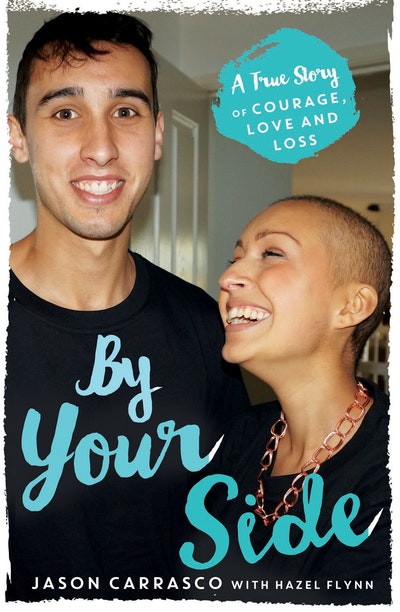 'I'll be waiting for you, and when we beat this thing we are going to celebrate.'
Buy now
Buy now
---