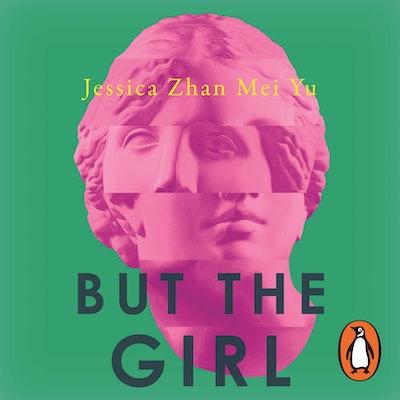 Published:

1 August 2023

ISBN:

9781761342677

Imprint:

Penguin Random House Australia Audio

Format:

Audio Download

Length:

6 hr 33 min

Narrator:

Nikita Waldron

RRP:

$32.99
But the Girl
'A wonderful new novel' Brandon Taylor
---
---
---
A novel about belonging, alienation, and the exquisite pleasure and pain of girlhood, But the Girl is a wry and razor-sharp coming-of-age novel for readers of The Idiot by Elif Batuman and Crying in H Mart by Michelle Zauner.
'I used to have this line I saved and brought out for grant applications and writers festivals – that having been Jane Eyre, Anna Karenina and Esther Greenwood all my life, my writing was an opportunity for the reader to have to be me.'
Girl is spending the summer at an artist's residency in Scotland. Far from her home in Australia and her tight-knit Malaysian family, she is meant to be writing a postcolonial novel and working on a PhD on the poetry of Sylvia Plath. But she can't stop thinking about her upbringing and the stories of her parents and grandmother who raised her. How can she reconcile their dreams for her with her lived reality? Did Sylvia Plath have this problem? What even is a 'postcolonial novel'? And what if the story of becoming yourself is not about carving out a new identity but learning to understand the people who shaped you?
Published:

1 August 2023

ISBN:

9781761342677

Imprint:

Penguin Random House Australia Audio

Format:

Audio Download

Length:

6 hr 33 min

Narrator:

Nikita Waldron

RRP:

$32.99
A fiercely intelligent re-examination of literature through the lens of colonisation, full of fire.

Alice Pung
But the Girl is a vivid novel of consciousness with a delightful sense of play. Jessica Zhan Mei Yu writes with striking originality that combines the irreverent and the philosophical about the ambiguities and ambivalences of contemporary life. A wonderful new novel for a metamodern world.

Brandon Taylor
An act of acrobatic talent.

Shirley Geok-lin Lim
A unique and meaningful novel: refreshingly unsentimental, written with a directness that is both self-effacing and wry. The voice sometimes recalls Lucia Berlin, J. D. Salinger or Lorrie Moore but it's entirely her own.

Sharlene Teo
Yu writes about the legacy of being a second-generation immigrant, racism, intergenerational trauma, the reclamation of English as a subject of colonisation, and the pitfalls of academia with biting incisiveness and gallows humour. Yu's background as a poet comes to the fore in her evocative descriptions, and the book is rich with astute observations and lyricism. But the Girl will appeal to readers of André Dao, Claire Kohda and Carmen Maria Machado.

Sonia Nair, Books+Publishing
Thrilling . . . But the Girl is a debut that heralds a skilled and singular new talent.

LIST
Yu has created a love and hate letter to academia, to the labour of being a woman of colour in creative industries, and to the intricate webs of sorrows and joys spun by families. But the Girl is a contemporary novel at its finest: witty and seemingly meandering, but deeply poignant and skilful in its dissection.

Nishtha Banavalikar, Readings
Jessica Zhan Mei Yu's debut novel, But the Girl, is effervescent on the page. It enhances the pleasure of reading with the lively voice of its narrator and its control of narrative pace . . . we are offered glimpses into the unnamed, first-person narrator's past and her current explorations of personhood and power, through witty, interiorised commentary on the configurations of race, gender, class and nationhood. Jessica Zhan Mei Yu has crafted a finely layered novel, with a vivid interior world and a playful, vivacious prose style. Here is a writer whose sharp observations, embrace of self-critique and crisp voice keep the reader engaged in the imagined world of the novel – and help us see the world anew. Her work is a timely rumination on the ongoing project of self-construction: tentative, iterative and prone to failure. Yet, ultimately, still holding space for the possibility of joy and transformation.

Roanna Gonsalves, The Conversation
[A] wonderfully assured debut from an emerging Melbourne talent.

Alison Huber, Readings
An intelligent, affecting coming of age story.

Marie Claire UK
Yu's debut is an intimate novel, steering Girl's stream of consciousness from her present through the workings of her memory, reflecting on her Malaysian parents in Australia, the grandmother who raised her, her opposition to colonialism as well as her reliance on it, racism, intergenerational trauma, being driven by love that is synonymous with duty, and how identity stems from belonging not to a place or culture but to people.

Rafqa Touma, The Guardian: The best Australian books out in August
A postcolonial novel is just a 'theoretical, distant and impressive' label for a book about immigrants, Girl observes at one point. But Yu's debut is neither theoretical nor distant, though it is impressive. But the Girl's pull comes not from plot, but from layers of concept and complex narration. Yu writes Girl's fascination with English as sadomasochistic: 'I also wanted to be the one to hurt it back, to teach it new tricks, to stand over it, to win its favour, to know it better than it knew me, to mangle it and deform it and remake it into my own image.' Yu is the writer Girl wishes to be – remaking, in her own image, the young female protagonist, the Künstlerroman, the postcolonial novel, and the art of writing itself.

Rafqa Touma, The Guardian
But the Girl is an engaging coming of age story that is often funny, sometimes sad and always thoughtful.

Nanci Nott, ArtsHub
With But the Girl, Yu offers a challenging and invigorating work of many faces.

Giselle Au-Nhien Nguyen, Australian Book Review
But the Girl is a book that sparks an almost evangelical zeal in its readers – it's so good that anyone who has read it can't bear anyone who hasn't to miss out . . . an astute and witty coming-of-age novel that throws Australia, academia, and girlhood into sharp relief.

Readings: Best Australian fiction of 2023
Article
Article