An award-winning pick for your next book club meeting.
Winner of the SMH/Age Best Young Novelist of the Year and the Matt Richell Award for New Writer of the Year, Vivian Pham's literary career is off to a flying start. Her debut novel The Coconut Children has been described by Michalia Arathimos as 'like reading a young Salman Rushdie or a Zadie Smith'. Discover this emerging talent with your book club, use the questions below to get the discussion started.
Discussion points and questions:
On reading The Coconut Children, Dave Eggers referred to 'the alternately profound and ludicrous angst of youth'. 1970s Cabramatta is a long way from the author's teenage years, yet this novel comes across as entirely authentic. What is it about those final years of school and early adulthood that are so entirely relatable?
Vince is a bad boy and Sonny falls for him hard. Is it a truism that we all have an inclination to romantically chase what is not good for us? Why could that be?
The Vietnamese language is used throughout The Coconut Children. Does this add to the depth and colour of the novel?
Vivian Pham set out to create complex and contradictory characters, just like those we encounter in real life. How did you feel about Vince and his group of friends?
Do you believe refugee stories, both of intergenerational trauma and despair, and success and resilience, are underdone in Australian storytelling? What would you like to read and see more of?
An aspect of The Coconut Children that many have commented on is the humour the author brings to the story. How important do you think it is to have moments of lightness, of relief, when sharing sometimes tough tales?
Are families, one's own and those of others - fictional and real – endlessly fascinating?
What do you think Vivian Pham will write next?
The Coconut Children – mini-series, or movie?
---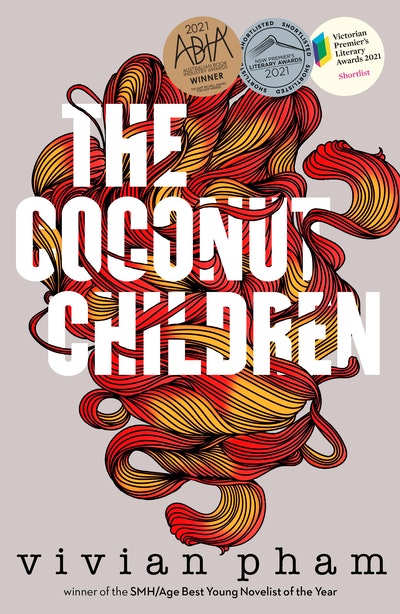 From the winner of the SMH/Age Best Young Novelist of the Year and the Matt Richell Award for New Writer of the Year. Growing up can feel like a death sentence
Buy now
Buy now
---