Vivian Pham and Penguin Random House honoured in Australian Book Industry Awards.
Julie Burland, chief executive officer of Penguin Random House (PRH) said she was honoured to accept the Publisher of the Year award on behalf of Penguin Random House Australia after an extraordinarily demanding year that forced everyone to re-evaluate every aspect of their business.
'2020 was an incredible year for everyone, from bushfires to floods to COVID, to disrupted supply chains and unprecedented volumes at United Book Distributors (UBD), our distribution centre. But PRH staff went above and beyond and we truly delivered for our authors, clients, booksellers, readers and most importantly each other.'
Burland continued, 'It has been inspiring to see books be such a source of comfort for people in a time of great unrest and uncertainty and I have been equally moved by our staff's commitment, passion and calm determination. I want to make a special call out to our team at UBD, we know being located in Melbourne meant a very unique set of challenges through 2020 and everyone there certainly stood up. You are the benchmark for our industry and your dedication kept our company running right through the turmoil – thank you so much!' 
It was great to see so many of our authors nominated last night. A huge congratulations to Vivian Pham for picking up the The Matt Richell Award for New Writer of the Year for her debut book, The Coconut Children. It has been a great week for Vivian, adding the ABIA award to ​The Sydney Morning Herald & The Age Best Young Australian Novelist of the Year. Congratulations also goes to publisher Meredith Curnow and senior editor Patrick Mangan – the awards are great recognition for them and their publishing/editorial expertise.
---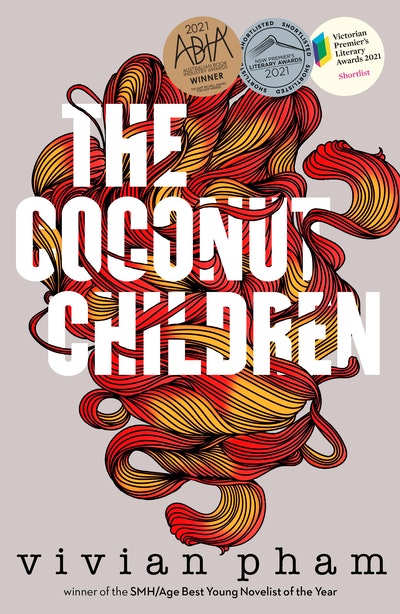 From the winner of the SMH/Age Best Young Novelist of the Year and the Matt Richell Award for New Writer of the Year. Growing up can feel like a death sentence
Buy now
Buy now
---