Paige Toon's romantic and utterly compelling new novel is sure to delight your book club.
How far would you go for love? Discover If You Could Go Anywhere with your best book buddies and then take a look over the questions below to get the discussion started.
Discussion points and questions:
At twenty-seven years old, Angie has never left South Australia. When her grandmother passes away, she says, 'I can go anywhere now', but, 'I've never felt more lost.' Explain her mixed emotions.
Angie's grandparents claimed they knew nothing of her father, but Angie suspects otherwise. Can you sympathise with their decision to hide their knowledge of his identity from her, or do you think they simply acted in their own best interests?
Discuss the significance of the opals that Bonnie and Mick give to Angie.
When Angie makes contact with Giulio, her father, she unearths an entire family of aunts, uncles and cousins. How would you feel if you were in her position?
Alessandro seems awkward and distant from Angie and the rest of her family. What are the reasons for this?
Both Alessandro and Angie are affected by experiences in their childhood that have an impact on them in later life. How do you think our childhood experiences affect our adult lives?
Guilt is a motivator for some characters in the book. What do you think guilt does to an individual?
How do you feel about Alessandro's passion for base jumping and wingsuit proximity flying, especially when you find out how his mother died?
Throughout the novel Angie is sent postcards from around the world. What role do you think these postcards play in the story?
How far would you go for love?
What recurring themes do you find in Paige Toon's novels?
If you could go anywhere, where would you go?
---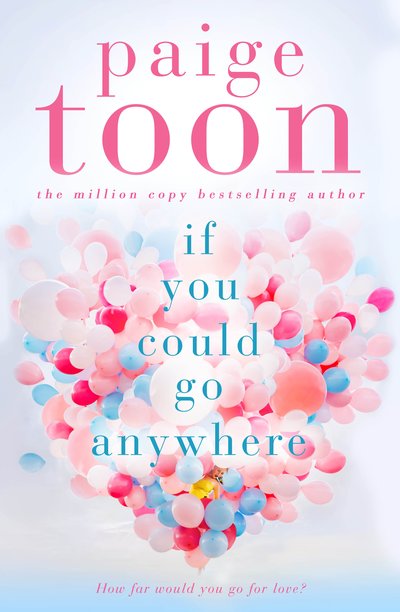 The heartbreaking, romantic and utterly compelling new novel from international bestselling author Paige Toon.
Buy now
Buy now
---