Sneak a peek inside the new book from the dynamic duo Jane Godwin and Anna Walker.
Author Jane Godwin and illustrator Anna Walker are the award-winning team behind several of the most-adored picture books in Australia.
Together, they've created classics such as Don't Forget, All Through the Year, Starting School and now, A Life Song. 
Following the musical journey from when a child's life song first begins to the point where it becomes its own composition, this musically-inspired book will delight young readers and parents alike.
With gorgeous illustrations and a beautiful central message, it's a feel-good story that will guarantee sweet dreams.
'As we approach the holiday season, A Life Song is going on the top of my gift-giving list this year,' reads a review from Better Reading. 'What a spectacularly moving and evocative picture book!
'Filled with the metaphor of song throughout, this picture book teaches young readers about the journey of life ahead. Godwin and Walker have created something incredibly special – I was overcome by nostalgia from the book's opening pages, right through to the very end. I was quickly taken back to childhood, thinking about how my own life song has been formed, and how I continue to add to it now.'
If you've loved their other books and are eager to see what lies inside this latest release, scroll on to view a few of the gorgeous pages of A Life Song.
Look inside A Life Song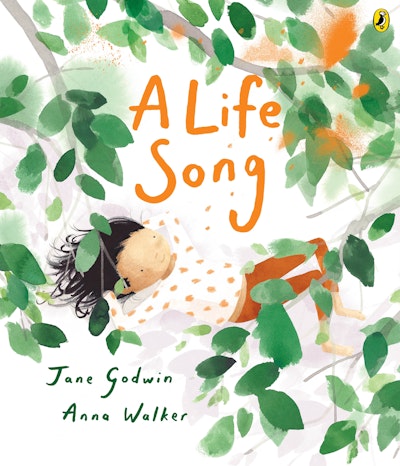 A Life Song
From the award-winning team that created classics such as Don't Forget, All Through the Year, Tilly and Starting School, comes an exquisite, universal and captivating picture book that carries us through a child's life journey on the magical metaphor of song.
Read more