Bill Gates, the billionaire founder of Microsoft, credits his hefty reading list for his success.
Do you set a reading goal each year? What about each month? Is your goal set in stone or do you simply see where the literary wind takes you?
While each person has their own goals and reasons for picking up a book, some of the world's most successful people rely on reading to stay sharp.
Bill Gates is one of those people, and he even goes so far as to say that books are essential to his success.
'Every book teaches me something new or helps me see things differently,' the billionaire told TIME in 2017. 'I was lucky to have parents who encouraged me to read. Reading fuels a sense of curiosity about the world, which I think helped drive me forward in my career and in the work that I do now with my foundation.'
Needless to say, it seems to have worked.
In addition to founding Microsoft, the billionaire is also co-chair of a non-profit (The Bill and Melinda Gates Foundation), a director of many major corporations, and the author of several books. His practice of reading in his spare time has served Gates well, as his software success has spilled over into other areas of his life as a philanthropist and thought leader. Of course, books have played a key role along the way, as he spends a significant amount of time researching, reading, and writing. 
If you want to adopt a reading habit like Gates, what better place to start than with books written by the man himself?
Pick up one of these titles for a guaranteed dose of knowledge from one of the world's most celebrated entrepreneurs.
Books written by Bill Gates
How to Avoid a Climate Disaster
Having spent a decade investigating climate change, Gates gives a straightforward description of the challenges we face. Calling on experts in physics, chemistry, biology, engineering, political science, and finance, Gates lays out a challenging – but achievable – plan to reach a goal of zero net emissions. 
How to Prevent the Next Pandemic
In a now-famous TED talk from 2014, Bill Gates warned us all. Before exploring climate science, Gates studied pandemics. He cautioned of the arrival of pandemics in the future, and it's safe to say his prediction was correct. In this book, Gates shares what we can do in order to help prevent another pandemic, providing advice for countries, government leaders and individuals.  
Business at the Speed of Thought (EBook)
Using Microsoft as an example, this book (available as an EBook) introduces the concept of a digital nervous system within which all systems and processes operate. In the book, Gates shows how integrated technology can transform businesses and provide guidance for making leaps in efficiency, growth, and profit. While technology has changed drastically since the book was published in 1999, it's nevertheless a helpful guide on how technology can transform companies.
Books Recommended by Bill Gates
Want more? Check out Project Hail Mary, one of Gates' favourite books of 2021. Or dig deeper by checking out his top picks for 2019 and 2020. 
---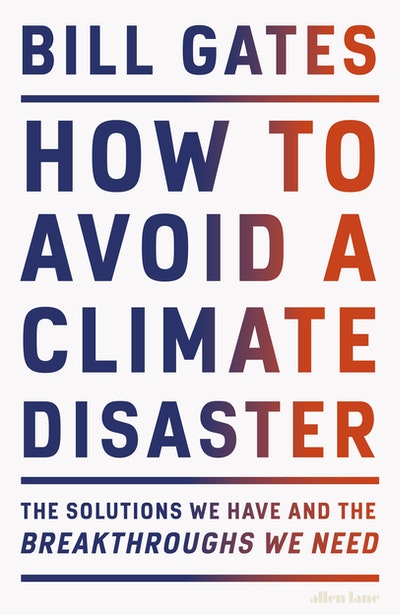 In this urgent, authoritative book, Bill Gates sets out a wide-ranging, practical - and accessible - plan for how the world can get to zero greenhouse gas emissions in time to avoid a climate catastrophe.
Buy now
Buy now
---
---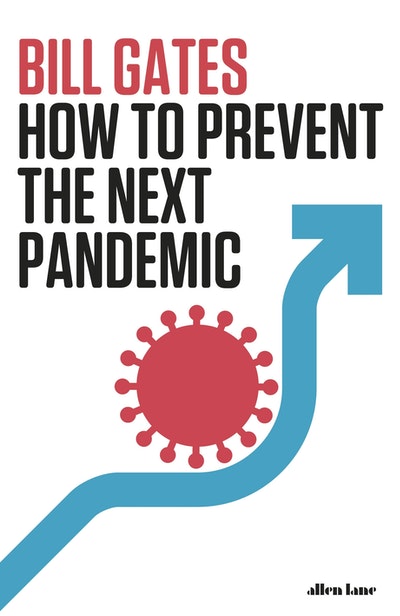 Coming in 2022 from the Sunday Times bestselling author of How to Avoid a Climate Disaster
Buy now
Buy now
---