Tim Winton and his publisher Nikki Christer reflect on 30 years of Cloudstreet.
'Thirty years ago today Australian literature was changed with the publication of Tim Winton's Cloudstreet. Out of that ramshackle old wooden house came what would be recognised as one of Australia's most deeply loved novels – a story that was fresh, and funny and full of wonder and dreams – with a voice that became a bedrock for a new way of writing and thinking about the Australian experience. Its influence and standing continues to grow as new readers discover it. Today Cloudstreet is as seminal a work as a Nolan Kelly painting and as beloved as a Paul Kelly song.' – Nikki Christer, Publisher
'I wrote Cloudstreet in my twenties. Dragged it from country to country in a grey vinyl bag like a parcel whose bulk grew daily and whose destination was unclear. Truly, I never knew what I was doing or where the book was going. But the fatter it got, the lighter it felt. Because it was a joy to write.  And, in the end, it carried me home. From there it went its own way without me.  
Hard to believe 30 years have passed since it was first published. On April Fool's Day. In a deep recession. Somehow, it's continued to travel far and wide. And I don't pretend to know where it's headed. But it looks as if it's still on its way.' – Tim Winton
---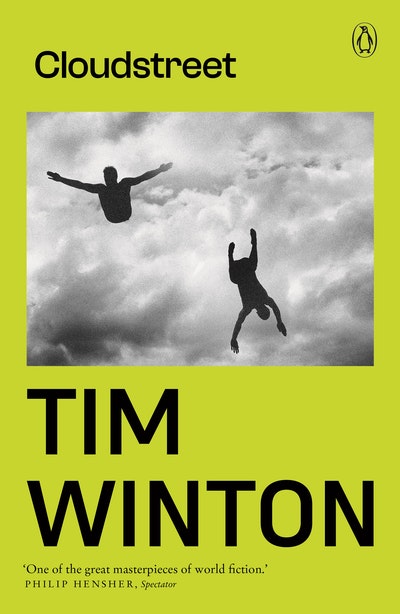 Winner of the Miles Franklin Award and recognised as one of the greatest works of Australian literature, Cloudstreet is Tim Winton's sprawling, comic epic about luck and love, fortitude and forgiveness, and the magic of the everyday.
Buy now
Buy now
---