Tim Winton on that cover.
'People keep asking about the goat, and I just shrug.  I mean, what can I say?  There's no reason that's likely to satisfy anyone, nothing objective anyway.  I loved the red hardback cover and we all worked pretty hard to get that rich treatment based on the brilliant Trent Parke photo. But for the paperback I wanted to go in the opposite direction. I kind of fixed on the idea of the goat and the high-viz yellow from the outset.  We looked at a lot of options, of course, and I guess I drove the design folks nuts.  What I wanted was something that reflected the antic, feral quality of my narrator Jaxie.  Anarchy with attitude, I guess.  Chaos and danger.  With a smirk. Because Jaxie's funny, but usually in a way that's slightly off.  He's hardy, agile and destructive.  He thinks he's fierce and cool, but really he's just a human dumpster fire, a boy craving love and tenderness.  In his story the real wilderness is not the landscape, it's his emotional history, his family life.  I always thought of Jaxie Clackton as a high-viz character.  Right up in your face like a hazard warning.  Notice me, leave me alone, help me out here, go away. To represent that you have to say goodbye to politeness and good taste.  That's the excuse I'm running with.  Maybe I'll think of something deep with footnotes somewhere down the track.'
---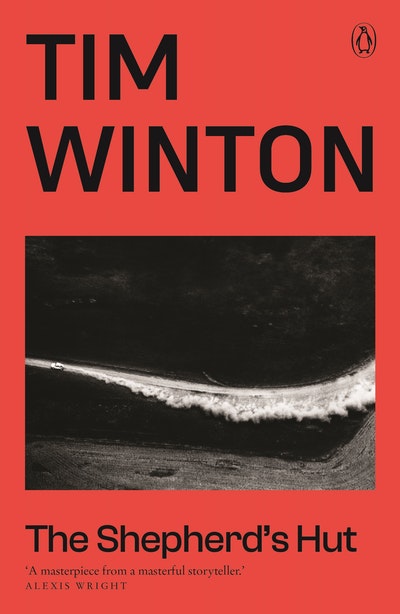 A rifle-shot of a novel – crisp, fast, shocking – The Shepherd's Hut is an urgent masterpiece about solitude, unlikely friendship, and the raw business of survival.
Buy now
Buy now
---