From Mindful Money, six of Canna Campbell's tips to cut your food bills.
Food is one of the biggest expenses for young growing families. But boy, do we waste a lot! One third of the food produced in the world gets lost or wasted, which amounts to US$680 billion. As well as throwing money away, this causes so much destruction to our environment, wasting nearly a quarter of our water supply and releasing toxic methane gas from rotting food in landfill. Not to mention the wasted resources from transportation, production, packaging, etc.
The good news is that there are heaps of things you can do to help save money on food – which don't involve fasting or starving yourself! These tips do involve a little effort and organisation, but seeing your bank balance sitting higher than it normally would in a given week will give you the motivation to keep going.
Here are six tips to save money on food, all of which I do personally:
1. Food plan with your calendar – work out what meals you're going to make for each night of the week, and make sure you have all the ingredients to cover you. Check your fridge and pantry before shopping so that you don't double up and waste money.
2. Shop online – one of the benefits of shopping online is you can see the total cost of your shopping basket adding up as you go. You can then work out what to take out and what to keep if you're on a tight budget. Trying to do this in-store can be difficult and even embarrassing (unless you're great at maths or comfortable walking around a supermarket with a calculator). Standing at the checkout and then suddenly asking the assistant to remove some items from your bags can be a little humbling when people are waiting in the line behind you!
3. Meal prep – having food and ingredients pre-prepared so that you can come home from work and quickly put a meal together is a great way to avoid those 'I'm too tired to cook tonight' excuses. (Yes, I am completely guilty of this sometimes.) For example, you can meal prep spaghetti bolognese, casseroles, soups and curries.
4. 'Eat up the bits' – this is what my mother always would say as she made up a smorgasbord of salads, cold meats and cheeses from leftovers. You can easily make a healthy omelette or frittata or – Tom's favourite – a colourful poke bowl salad. Waste not, want not.
5. Go green – think of the environment when it comes to your food, and it will save you money as well. You can buy pre-grown herb gardens from most outdoor home centres, which is perfect for when you only need a sprig of rosemary rather than the expensive full bunch from the supermarket. Invest in some reusable glass containers (the plastic ones have limited lives and end up in landfill eventually, while the glass ones are recyclable and better for your health). I highly recommend reading Anita Van Dyke's book, A Zero Waste Life. It's full of great ideas.
6. Take your lunch to work or school. Even if you only do this one day a week, these savings really add up and you tend to eat better. A saving of $20 per week adds up to more than $1000 remaining in your bank account in a year. The trick is to have some quality Tupperware containers to keep your food fresh and prepare the night before, so that you can't come up with excuses in the morning. This is where keeping some leftovers from the night before can come in really handy. As Tom likes to say, 'Cook once, eat twice.'
---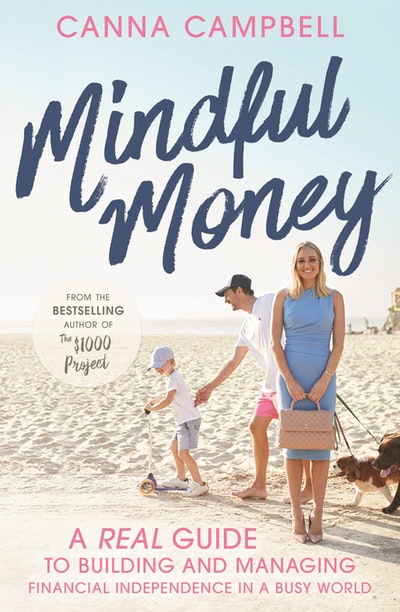 A comprehensive, practical and accessible guide to holistic financial wellbeing from the YouTube star and best-selling author of The $1000 Project.
Buy now
Buy now
---