Taryn Brumfitt says 'eat glitter for breakfast and sparkle all day'.
Bestselling author and director of the inspiring social-change documentary Embrace, Taryn Brumfitt's global crusade to end the body dissatisfaction epidemic has seen her recognised by the United Nations. Embrace Yourself is her ultimate 'how to' guide to loving your body at every shape and size. 
A key to Brumfitt's philosophy is finding the ability to reject the negative stereotyping that surrounds us, and allowing ourselves to experience joy once more. In the passage below she invites readers to get their sparkle on.
 
When I speak to audiences about injecting more sparkle into their lives, and give examples of what I mean by sparkle activities, the energy in the room changes. Whether I'm speaking to 100 people or 1000 people, there is a shift in the way the audience reacts to the notion of a sparklier life. People lean their bodies in, they shift ever so slightly to the front of their chairs and a few knowing smiles creep in and little glimmers of cheekiness appear in people's eyes.
It's a fundamental human desire to want to feel joy and happiness and yet so many people have allowed the 'b' word to get in their way of accessing these highly powerful and incredibly health-optimising feelings. I'm not referring to the word 'bitch' – although this 'b' word getting in the way of you living a sparklier existence certainly is one of those! – I'm talking about being busy. Busy! Busy! Busy! Have you noticed how quick we are to say how busy we are to anyone who asks? Being busy has reached pandemic proportions, or at least it seems to me, with so many responses to questions about our daily existence consisting of busy, busy, busy!
For so many people, due to living busy lives, the idea of engaging the part of themselves that likes to participate in happy, joyful activities is too difficult or time-consuming to imagine. Some people are so busy they're yet to realise they can say 'fuck off' to negative messages around them. Too many people are not engaging in sparkly activities. Well, eat glitter for breakfast and sparkle all day, I say!
Engaging in sparkly activities sounds childlike, and it's meant to. 'Sparkle activities' are things that fill you with joy and happiness, reconnect you with your younger self or your inner child that's screaming out for more fun and less complacency. If you can, right now, take a moment to reflect and recall the last time you had some hardcore, unadulterated fun? Fun, as in doing an activity that pushed you to feel scared or made you laugh so much you nearly wet your pants. Any activity that made you feel alive.
Unsure what constitutes unadulterated fun, or what equates to a 'sparkle activity'? Look at this list. Have you done any of these activities recently? If so, do you remember how you felt when you engaged in them?
Skinny dipping

Stand-up paddleboarding

Doing a hip-hop class

Learning to knit

An all-body massage

Reading a book in a forest

Swimming in a lake

Doing volunteer work

Riding a camel

Climbing a mountain

Sleeping under the stars

Going on a ghost tour

Staying in bed all day to watch your favourite movies

Having a picnic in the park

Going on a swing

Singing karaoke

Paddling in a kayak

Going to the movies on your own

Riding a horse

Going on a rollercoaster

Dancing in your lounge room

Getting a tattoo

Going for a motorbike ride

Dying your hair a different colour

Doing basically any activity… naked!
---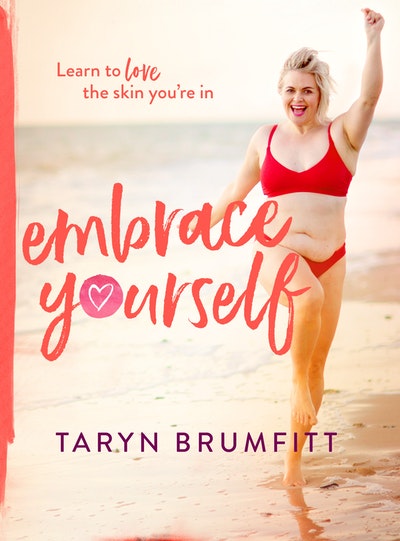 How to love the skin you're in – an inspirational lifestyle book by the world's leading body acceptance activist.
Buy now
Buy now
---