The pack that's jam-packed with fun activities!
Meet the Aussie Kids with this fun and educational activity pack. In this pack you'll find postcards, find-a-word, colouring in, spot the difference, true or false. There are also educational activities such as story prompts, 'Australia' in other languages, grammar activities, and knowledge-based activities.
Download your free activity pack here.
---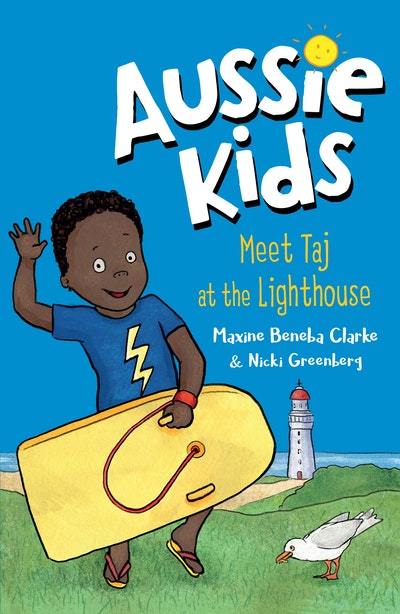 Aussie Kids is an exciting new series for emerging readers 6-8 years.From a NSW Zoo to a Victorian lighthouse, or an outback sheep farm in WA to a beach in QLD, this junior fiction series celebrates stories about children living in unique places in every state in Australia. 8 characters, 8 stories, 8 authors and illustrators from all 8 states and territories!Come on an adventure with Aussie Kids and meet Taj from Victoria.
Buy now
Buy now
---