Fried cheese is one of life's greatest pleasures, and having experienced many of them, I feel confident saying so.
Halloumi, usually a mixture of sheep's and goat's milk, is one of the rare cheeses that can be seared. It gets a deep golden, crackly crust. It oozes, spreads, and loses form. Delicious. It's also incredibly salty. To tame the salt, I add red pepper flakes and honey. The chives are extra, but I am who I am. Eat it while it's hot, as halloumi can get squeaky and rubbery as it sits (I'll still eat it). 
Serves 4
2 teaspoons toasted sesame seeds (see page 24)
½ teaspoon red pepper flakes
Flaky sea salt
½ lemon
3 tablespoons runny honey
2 (8-ounce) packages Halloumi cheese
3 tablespoons extra-virgin olive oil, plus more for drizzling
1 tablespoon finely chopped chives (optional)
In a mortar and pestle, crush the sesame seeds until some of them look powdery; or finely chop them. Scoop them into a small bowl and mix in the red pepper flakes and a pinch of salt. Using a Microplane, finely grate the zest from the lemon half over the bowl.
Use your fingers to mix everything together, making sure the zest is evenly distributed and isn't clumpy. Set aside. Squeeze the juice from the lemon half into another small bowl, catching any seeds with your other hand, and then stir in the honey. Set aside.
Halve each piece of Halloumi on a diagonal. Working with one piece at time, place the Halloumi, cut-side down, on a cutting board and slice it lengthwise into triangular planks to make eight pieces total. Pat dry with paper towels to remove any excess moisture, so the pieces will brown nicely.
Pour the olive oil into a cast-iron or nonstick skillet and place it over medium-high heat for about 1 minute, until hot. Lay the Halloumi pieces in the oil and cook, pressing down using a metal spatula to make sure the cheese is browning evenly on the bottom. The oil may pop, but don't be afraid. Sear the Halloumi, giving each piece a turn halfway through cooking, until deeply golden brown and crisp around the edges, about 4 minutes on each side.
Transfer the Halloumi to a serving plate and pour on the lemony honey while the cheese is still hot. Sprinkle the spicy sesame salt and chives over the Halloumi. Drizzle with a little olive oil and serve.
Hungry for more recipes? Sign up to our foodie email here.
---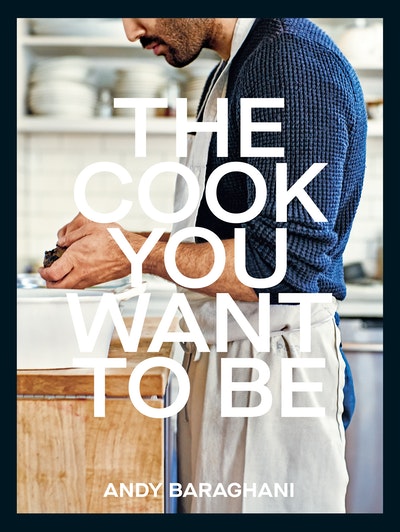 Be a better cook with flavour-forward everyday recipes and easy-to-understand techniques. This cookbook is for buyers of Ottolenghi Simple, Samin Nosrat's Salt, Fat, Acid, Heat, and Molly Baz's Cook This Book.
Buy now
Buy now
---