I get these intense cravings for stir-fries. Whether it's the hottest humid night or a blistering cold day, a stir-fry energizes me in a way that few dishes can. This one is on regular rotation in my home kitchen.
I tend to go for cuts of meat that have a healthy amount of fat on them, so they don't dry out against the intense heat of the pan. Start by popping the meat in the freezer for 10 minutes, which makes it easier to slice. Then, measure everything else, placing the ingredients in all your little prep bowls; you want every ingredient ready to go because this dish comes together fast. The leeks will become juicy (yes!) as they cook quickly in the butter-vinegar sauce. The beef gets a touch of caramelization from the sugar and assertive sherry vinegar. And once you realize how easy this recipe is, you'll be making it once a week.
Serves: 4
1 pound hanger or skirt steak or boneless short ribs
2 tablespoons neutral oil (such as grapeseed)
2 teaspoons freshly ground pepper
2 teaspoons peeled, finely grated ginger
2 teaspoons packed light brown or granulated sugar
1 teaspoon toasted sesame oil
Kosher salt
2 medium leeks
2 tablespoons unsalted butter, cut into pieces
1 tablespoon sherry vinegar or fresh lemon juice
1 tablespoon soy sauce
1⁄3 cup coarsely chopped toasted peanuts
Using your chef's knife, slice the beef against the grain into ¼-inch-thick strips about 2 inches long. In a medium bowl, whisk 1 tablespoon of the neutral oil, the pepper, ginger, brown sugar, and sesame oil to combine. This marinade won't be totally smooth, which is totally okay. Add the beef, sprinkle with 1 teaspoon salt, and toss to coat. Let marinate in the fridge for 20 minutes if you have the time. If not, keep moving.
Trim and discard the hairy root end and the dark green tops from the leeks. Halve the leeks lengthwise, then coarsely chop on an angle into 2-inch-ish pieces. Give the leeks a good rinse to remove any dirt and set aside.
Set a large cast-iron or stainless-steel skillet over medium-high heat. Add the remaining 1 tablespoon neutral oil and heat until very, very hot. Using tongs, add half the beef to the skillet in a single layer and cook, without stirring or tossing, until deeply brown around the edges, 2 to 3 minutes. The pieces at the edges of the pan will brown faster than the ones in the center, so flip those first. Flip and cook on the other sides until no longer pink, about 30 seconds. Transfer the beef to a plate and repeat with the remaining pieces.
Once all the beef has browned, return it to the skillet and add the leeks, butter, vinegar, and soy sauce. Season lightly with salt and cook, tossing or stirring often, until the butter is melted, the leeks have slightly wilted, and you have a smooth sauce that coats the steak, about 30 seconds. Turn off the heat and scatter the peanuts over the beef. It should look nasty good.
DO AHEAD
The beef can be marinated up to 1 day ahead. Cover it tightly and keep refrigerated until ready to use.
Hungry for more recipes? Sign up to our foodie email here.
---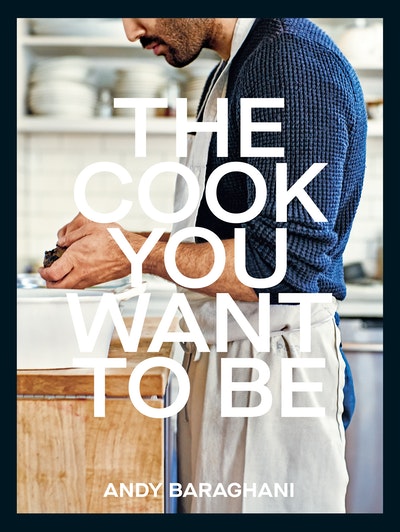 Be a better cook with flavour-forward everyday recipes and easy-to-understand techniques. This cookbook is for buyers of Ottolenghi Simple, Samin Nosrat's Salt, Fat, Acid, Heat, and Molly Baz's Cook This Book.
Buy now
Buy now
---