A fun treat to make with the kids.
These are so fun to make, especially with kids, and they're perfect for Christmas. There's no cooking involved, except for a bit of melting in the microwave, so they are really quick and easy to make. They make super-cute gifts and taste delicious. I mean, who doesn't love sandwich biscuits coated in chocolate? 
Makes 10
Cook 20 mins plus 1 hour setting 
10 cookies and cream biscuits (I use Oreos)
200g (7oz) milk chocolate or dark chocolate (at least 50% cocoa/cacao), broken into pieces and melted
10 small white chocolate buttons
20 edible eye cake decorations
10 orange candy-coated chocolate buttons 
1. Set a cooling rack over a sheet of baking paper or line a baking tray (sheet pan) with nonstick baking paper.
2. Using 2 forks, coat each biscuit in the melted chocolate, letting any excess drip off, then transfer to the prepared cooling rack or tray. 
3. While the chocolate on the biscuits is still warm, gently place a white chocolate button on the centre-bottom of each coated biscuit (for the penguin's belly). Place 2 edible eyes above the white chocolate buttons on each, then place the orange candy-coated chocolate buttons in the middle of the eyes for the beak (see image). If the decorations move around on the coating too much, pop the biscuits in the fridge for 1-2 minutes to slightly set the chocolate. You can also dab a small amount of melted chocolate on the back of the decorations to help them stick. 
4. Chill in the refrigerator for 1 hour or leave to set at room temperature. Merry Christmas!
5. Store in an airtight container for up to 1 week.  
Hungry for more recipes? Sign up to our foodie email here
---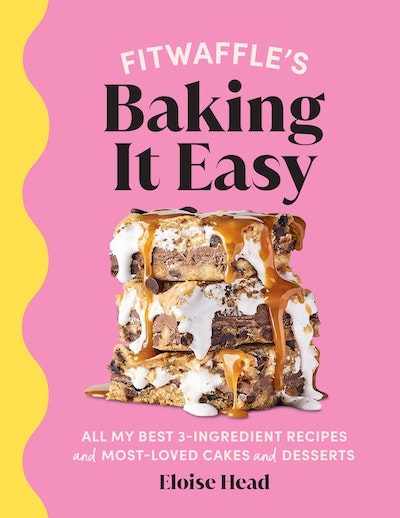 Social media baking superstar Fitwaffle (6 million followers) bakes quick and easy cakes, cookies, traybakes and puddings using only 3 ingredients.
Buy now
Buy now
---