A slightly sweet ricotta spread livens up toast and pairs wonderfully with a pear and banana topping in this delicious morning starter.
This high-protein, fibre-rich breakfast will keep you feeling satisfied for hours.
Ingredients
¼ cup full-fat ricotta cheese
1½ tsp honey, divided
3 drops almond extract
2 slices whole-grain bread, toasted
½ medium banana, peeled and cut into ¼-inch (.5cm) slices
½ medium pear (any variety), thinly sliced
2 tsp chopped walnuts
2 pinches of ground cinnamon
Method
1. In a small bowl, combine the ricotta, ¼ teaspoon honey, and the almond extract. Stir well.
2. Spread 1½ tablespoons of the ricotta mixture over each slice of toast.
3. Divide the pear slices and banana slices equally on top of each slice of toast.
4. Drizzle equal amounts of the remaining honey over each slice, and sprinkle 1 teaspoon of the walnuts over each slice. Top each serving with a pinch of cinnamon.
Tip: You can make the ricotta mixture ahead of time and store it in the refrigerator for up to 2 days.
---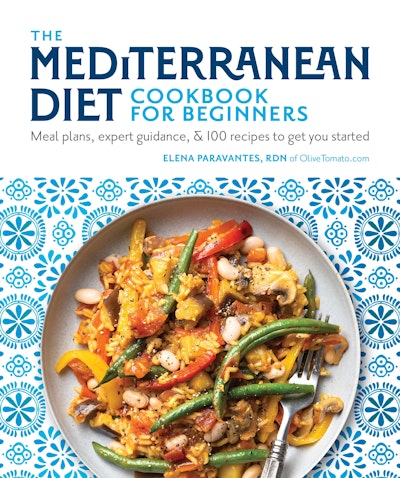 The only guide you'll need to get started on the Mediterranean Diet, with 100 recipes!
Buy now
Buy now
---