Try this sweet delight from What Katie Ate: At the Weekend.
If you like, you can cut the cake in half horizontally and sandwich together using half the icing, then top with the remaining icing, or just ice the whole cake as I've done. You can buy gluten-free flour and coconut flour from health food stores.
 
Gluten-free Lemon & Coconut Cake
Serves 8
INGREDIENTS
2 1/2 tablespoons coconut flour
125 g gluten-free plain flour
1 teaspoon baking powder
150 g unsalted butter, softened
150 g caster sugar
3 free-range eggs
1 tablespoon milk
1/4 cup (60 ml) lemon juice
1/3 cup (80 g) sour cream
2 cups (100 g) shaved coconut flakes
Lemon Cream-cheese Icing:
250 g cream cheese, softened
2 cups (320 g) icing sugar, sifted
finely grated zest of 1 lemon
3 teaspoons lemon juice

METHOD
Preheat the oven to 160°C fan-forced and grease and line an 18 cm spring-form tin.
Sift the flours and baking powder into a bowl and set aside.
Cream the butter and sugar in a stand mixer for 8–10 minutes until light and fluffy. Add the eggs, one at a time, beating between each addition. Add the milk, lemon juice, sour cream and sifted dry ingredients and beat on low–medium speed until smooth and combined.
Spoon into the prepared tin and smooth the top. Place on the middle shelf of the oven and bake for 15 minutes, then increase the oven temperature to 180°C fan-forced and bake for a further 30–35 minutes or until a skewer comes out clean when inserted in the middle.
Remove from the oven and leave to cool in the tin for 15 minutes before turning out onto a wire rack to cool completely.
For the icing, beat the cream cheese in a stand mixer for 2–3 minutes. Add the icing sugar, lemon zest and juice and beat for 5–6 minutes until light, thick and creamy. Transfer to a bowl, cover and chill in the fridge for 1 hour to thicken.
Spread the icing over the top and sides of the cooled cake, then cover with shaved coconut and serve immediately.
---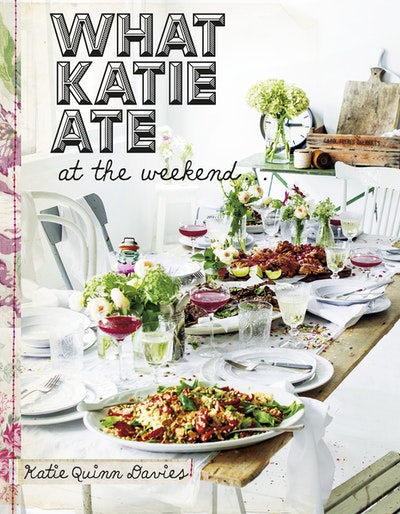 The award-winning cookbook filled with inspiration for weekend entertaining – now in paperback
Buy now
Buy now
---