Ashley Goldberg talks favourite scenes, lived experience, and the real-life events that inspired his debut novel, Abomination.
Author Ashley Goldberg has crafted a compelling and compassionate debut in his novel Abomination. It explores friendship, faith, family, and identity with tenderness and insight as Goldberg introduces Ezra and Yonatan – best friends whose lives are forever changed when their school is rocked by scandal.
We sat down with Ashley to hear more about the method and motivation behind his brilliant debut.
Do you see yourself in any of the characters? If so, could you tell us a little about that character in the book and how you relate to them?
Ezra's narrative is readily relatable to my own secular life, but his story isn't simply my life placed on the page. Through Ezra's trials and tribulations, I was able to explore the relationship between morality and religion, the value of friendship, the contemporary idea of 'love' and many more thoughts and ideas that I'm interested in.
As far as Yonatan's narrative goes, I don't want to give too much away but there's a questioning of faith there, and that questioning is mine – not for the same reasons as Yonatan, of course. For me, I think it's fair to say that my questioning of faith was more gradual, and a product of many influences both inside and outside of Judaism.
Can you tell us how your experience growing up modern Orthodox Jewish informed the story told in Abomination?
My upbringing was very insulated, perhaps not as much as the individuals in the fictional 'Yahel' ultra-Orthodox sect, but insular nonetheless – I don't think I had a conversation with a non-Jewish person until university. So much of who I am is tied up in how I was brought up, and I suppose the idea for Abomination stems from a question I've often asked myself – what would I be like if I weren't brought up in the community I was brought up in, with the faith I was raised with? Would my values be the same? What, if anything, would I believe in?
What's your favourite scene in the book?
The Shabbat dinner scene. I think this scene highlights one of the central themes in the novel being the clash between secular and religious worlds and it provided me with an avenue to juxtapose not only perspectives but experiences as well.
You based Rabbi Hirsch on real life events and people - what inspired you to use these real-world events in a fictional story?
The character of Rabbi Hirsch and the events that surround him are a fictional amalgamation of several high-profile cases that involve the sexual assault of children and the actions and inactions of religious institutions related to those assaults.
Abomination is a story that is close to me, about friendship and identity. When I began writing, I intended to engage with my Jewish background but not exactly in the way that came out on the page. Morality is central to Judaism and that morality is guided by Jewish law. And so, I suppose a part of myself that I hadn't been willing to engage with came out as I wrote, and while Abomination is still a story about identity and friendship, it is also about being disenfranchised, disappointed and angry at blatant hypocrisy, at the perpetuation of suffering by the devout followers of a religion that told me, my entire life, that it stood for compassion, goodwill and virtuousness.
Prior to Abomination you were writing primarily short stories. In what ways was writing a novel a different experience for you?
It's true – short stories are my first love. I think a short story is capable of perfectly evoking a particular feeling, connecting with a reader like no other form of writing. Novels on the other hand – they have greater obligations. I consider myself to be a minimalist writer but by its very nature a novel requires a certain level of detail that's almost antithetical to minimalism. From character backgrounds to descriptions of place, there's room in a novel to describe the detail rather than keep it implicit with subtle references. And then there's the narrative – it's so long and clunky, keeping the entire story in mind and avoiding inconsistencies is a continuous effort with a novel. Basically, I much prefer the experience of writing short fiction, but I've already begun writing another novel, so perhaps I'm a glutton for punishment.
Author photo credit: Dan Soderstrom
---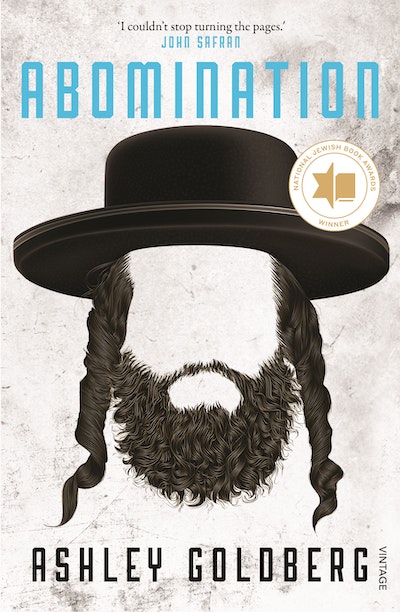 A compelling and compassionate debut about friendship, faith, family and identity.
Buy now
Buy now
---